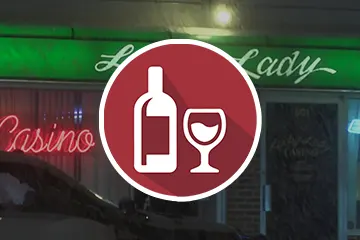 Yesterday, the Sioux Falls City Council held a meeting to determine whether or not to renew Lucky Lady Casino's alcohol license. Community members attended the meeting to voice their concerns associated with the gambling venue. But the applicant decided to withdraw its license renewal request, avoiding a potentially tense vote. However, the matter could appear on the Sioux Falls City Council's agenda again next week.
Many Community Members are Happy with the Applicant's Decision
Tuesday night, Sioux Falls City Council had to vote on whether to renew Lucky Lady Casino's alcohol license. The vote was expected to be quite tense as many community members spoke out against the casino's alcohol license renewal. But the operator asked the council to withdraw the license renewal application, and council members voted 8-0 to approve the request.
Councilor Greg Neitzert said the company that manages the casino, M.G. Oil, and its president Troy Erickson had acted in a very professional manner by withdrawing their license renewal request. Neitzert noted that the company could lose its video lottery license once its alcohol license expires on June 30. The councilor has also announced that he plans to vote against the renewal of other businesses' alcohol licenses, including La Tapatia Mexican Store and Restaurant and Mercato.
As SuperCasinoSites reported last week, the Sioux Falls City Council deferred the approval of the casino's alcohol license after many community members claimed that the gambling venue contributed to alcohol violations and higher crime rates. Some residents even called Lucky Lady Casino "a blight" in the Pettigrew Heights neighborhood. Several people spoke in favor of the gambling establishment, claiming that it attracts visitors to the neighborhood, boosts local businesses, and creates jobs.
Why Lucky Lady Casino Gives Up on the Idea of Renewing Its Alcohol License?
The main reason why Lucky Lady Casino withdrew its license renewal request was that the company would have been unable to apply for a license for three months under state law if the council had denied its request. Now, the company can transfer its license elsewhere before it expires.
At the meeting, Erickson did not comment on the company's decision. Pam Lacroix, the general manager of the casinos M.G. Oil owns, said that the loss of the licenses would lead to many people losing their jobs.
No representative from Legacy Development, the company that owns the property, spoke at the meeting. However, Mayor Paul TenHaken has said that Legacy Development is also responsible for what is happening at the property. Last week, he announced that he offered Legacy Development to purchase the property on behalf of the city three years ago, but his proposal was rejected.