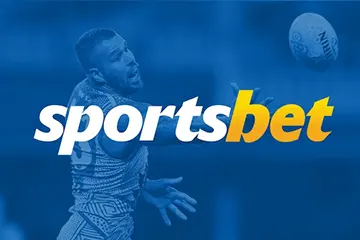 The Australian Association of National Advertisers (AANA) announced that Flutter Entertainment's Sportsbet breached the Wagering Advertising and Marketing Communication Code, under which marketing communication must not represent gambling as a means of making money. The commercial on behalf of Sportsbet has aroused quite a controversy because it allegedly relates gambling to sexual success. Sportsbet refused these claims, stating that the ad has no hidden messages but relies on a fictional story to promote its new Same Game Multi product.
What is the Commercial All About?
When it comes to gambling advertising, Australia has taken strict measures to limit exposure to such commercials and ensure that they are carried out in a socially responsible manner. Under the Marketing Communication Code, gambling commercials should not relate betting to financial prosperity or enhanced physical attractiveness. That is why a recent free-to-air TV ad promoting Sportsbet's services ruffled the feathers of regulators, who claim that the commercial links gambling to enhanced physical attractiveness and sexual success.
The controversial ad starts with a man sitting on a couch and looking at his phone. In the next frame, the man begins to dream, imagining himself wearing a tuxedo, holding a pretty woman on his arm. He receives the "Most Outstanding Same Game Multi" award, and the crowd starts cheering and applauding him. The man gives an acceptance speech and even thanks his anytime goal scorers.
What Aspect of the Ad Provokes the Regulator to Scold Sportsbet?
According to Australia's Ad Standards Community Panel, the ad violates the country's marketing standards because it encourages risky behavior and represents unrealistic odds. But the company did not accept the claims and explained that the ad has no hidden message. It only depicts a man who has placed a successful bet with Sportsbet and compares the feeling to collecting an award at a ceremony. The company also noted that the advertisement is unrealistic and promotes Sportsbet's Same Game Multi (SGM) product in a lighthearted way.
The Ad Standards Panel disagreed with the company's position and explained that the commercial suggests that the man has become more attractive because of his gambling habit. The Panel explained that the man initially sits alone on a couch, and the next moment, he collects an award and celebrates in the company of a good-looking woman.
In response to the Panel's ruling, Flutter Entertainment said that Sportsbet respects the Code and expressed concerns about the Panel's decision. The company also revealed that it would request an independent review process. Sportsbet suspended the advertisement with the potential to bring it back on the air when the outcome of the independent review is known.