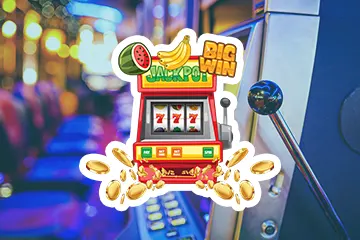 On May 1, Evanston's Human Services Committee approved an amendment to the city's gambling regulation, seeking to allow bars and restaurants to offer video gaming terminals (VGTs). Council Member Devon Reid is the initiator of the proposed change, which passed by a narrow 3-2 margin. Reid (8th Ward), Juan Geracaris (9th), and Bobby Burns (5th) voted in favor of the bill, while Krissie Harris (2nd) and Eleanor (7th) were against the proposed amendment. The measure now heads to the Evanston City Council for consideration.
Why Evanston Should Amend Its Regulatory Landscape?
On Monday this week, the Chicago suburb of Evanston raised the question of whether to allow slot-like machines, also known as video gaming terminals, inside restaurants and bars. Council Member Devon Reid, who proposed the amendment, explained that he is against gambling, but the industry is a good source of revenue. He added that the measure is expected to bring economic benefits to the city and local businesses.
Mr. Reid also noted that the city had to update its law, written in the distant 1950s. He explained that there were no smartphones and tablets when the law was implemented. In his view, the city is losing money due to the fact that it does not allow this form of entertainment, which is legal under Illinois law.
Under the Illinois Video Gaming Act passed in 2012, bar and restaurant owners can install up to six VGTs if local officials permit them. But according to the Evanston City Code 9-5-8, local businesses are prohibited from offering such slot-like machines.
A Two-Year Pilot Program for Accessory Gaming was Proposed
Council Member Eleanor Revelle asked Evanston Police Department (EPD) to issue a statement and express their position. The police stated they do not mind online gambling as long as the person, who engages in the pastime, is not under 21 years old. They explained that it is not advisable to differentiate between gambling on private and public property. When asked about how often the police enforce the gambling law, Commander Ryan Glew said that they had no gambling arrest for ten years.
Glew told the committee that the EPD is against any ordinance language that would lead to unregulated or unmonitored gambling. He voiced his concern about possible quality of life issues and other crimes associated with such activities, which could have a negative impact on local communities.
Several residents, including former Ridgeville Park Commissioners Dan Coyne and Rob Bady, expressed their support for the amendment to the city's gambling ordinance. The pair proposed a two-year pilot for accessory gaming in a place such as the Firehouse. This would provide an opportunity to get the program up and running and assess its success before further expanding it.
This is not the first time the committee has considered legalizing VGTs in bars and restaurants. In 2009, the Rules Committee voted down a measure that would allow bar and restaurant owners to install video gaming terminals on their properties. Then-Mayor Elizabeth Tisdahl explained that the city would not generate a lot of money from legalizing VGTs in bars and restaurants and added that the consequences of such a move could be catastrophic.