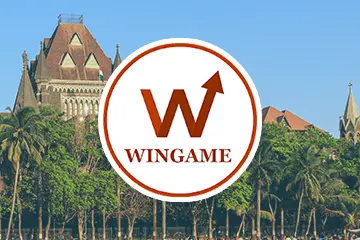 A division bench of Justices Sunil Shukre and MM Sathaye recently reversed the First Information Report (FIR) filed against Akshay Matkar, the developer of the Wingame app, and Satish Botalji, according to which the men were allegedly operating gambling games. Under the Maharashtra Prevention of Gambling Act of 1887, all forms of online gambling are prohibited in the state. But the court ruled that the game involves skills rather than luck and cannot be brought under the state's purview.
How Did the Court Determine That the Outcome of the Game Relies on Skills Rather Than Luck?
A division bench of Justices Sunil Shukre and MM Sathaye recently withdrew the FIR lodged against Akshay Matkar, explaining that the online game he developed cannot be classified as gambling as it involves mathematical skills and does not rely on luck. They elaborated that the game includes Multiple Choice Questions (MCQs) on geometrical and mathematical problems.
The court's decision was taken after the bench carefully examined the game's user manual, which indicated that a player is required to solve mathematical quizzes based on different combinations of geometric figures. Each figure is assigned a specific value, and based on the equations, players have to find a mathematical answer and present it in the form of MCQs.
In its order issued on March 30, the bench stated that the game is based on the ability to solve mathematical equations, and that is why it could not be considered an offense under the Maharashtra Prevention of Gambling Act, 1887.
The Court Withdraws the FIR and Acquits the Two Men
The FIR was lodged on November 15, 2022, after a raid was conducted by a police officer from Koregaon police station in the Satara district. The police found Satish Botalji was collecting money from customers, based on the numbers shown on the computer. The police claimed that Botalji violated provisions of the Maharashtra Prevention of Gambling Act of 1887 because he had no license to operate such games. Botlji was detained under a section of the law, under which the police can arrest anyone found running illegal gambling operations.
Petitioners' advocate Rushikesh Barge explained that players have to answer various figure-based quizzes, and each figure has a value that changes in every next question. A quiz consists of two questions, and players have 30 seconds to provide an answer.
The bench confirmed that the two defendants did not commit any offense because the outcome of the game depends on the players' skills. Besides, the justices said that the game did not include wagering, which means that it cannot be classified as a gambling game. The bench further explained that the trial should not continue as it would be against the law.