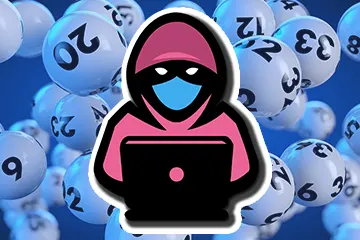 Yesterday, the media agency Malta Today reported that an illegal lottery that is still in operation and is allegedly the reason for Maltese journalist Daphne Caruana Galizia's murder is believed to siphon off 30% of the legal market. Galizia was investigating a case of corruption involving politicians and revealed that then-Prime Minister Joseph Muscat and other officials were involved in crimes such as money laundering and abuse of power.
Following an investigation of Galizia's murder, the local criminal Melvin Theuma was arrested and appeared to have links to the illegal lottery. But financial investigators told Malta Today that the illegal lottery is still running even after Theuma's imprisonment.
Malta's Illegal Gambling Lottery Leads to a Journalist's Assassination
In October 2017, the Maltese journalist Daphne Caruana Galizia died after a bomb was detonated inside her car. Ms. Galizia presented information, linking Maltese officials with various crimes. Her murder attracted local and international attention, and an investigation was launched, despite then-Prime Minister Joseph Muscat's refusal to open an inquiry.
The investigation resulted in the arrest of the Maltese casino owner Yorgen Fenech, who was allegedly one of the men behind Galizia's murder. Melvin Theuma was also arrested but agreed to testify against the people who orchestrated Galizia's murder if granted a presidential pardon.
Press reports revealed that over €2 million were found in Theuma's home. According to an unnamed source, this is not impossible as 30% of the €30 million players wager on the lottery every year is played through illegal channels.
How the Illegal Lotto Works?
The illegal lottery closely follows the national one, allowing players to place bets on a string of numbers and wait for the winning numbers in the national lottery to be announced at the end of every week.
Financial investigators explained that operators of the illegal lottery have legitimate businesses usually related to the construction sphere. They elaborated that cash payments are often used in construction businesses, and that is why operators of the parallel lottery use them to cover their illegal operations.
Each operator controls a specific zone of the island and has regular customers, with most of them incurring huge debts with the runner and hoping to pay them off when they win the big prize. Unfortunately, for 30 years, local police did not do much in the fight against the parallel lotto.
Investigators explained that the operators of illegal lotteries know the numbers on which people tend to wager and play the same numbers in the legitimate lottery to ensure they can pay out the prizes if someone wins and still make a profit.