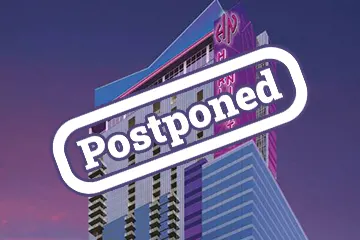 On Tuesday, the City of Las Vegas Planning Commission decided to postpone the discussion and vote for the construction of the Harlem Nights hotel and casino in the Historic Westside to June 13. According to city officials, the company behind the project requested the delay, but the developer said that the city officials asked the vote to be postponed, explaining that they need time to learn more about the project.
The Casino Project in Historic Westside is Shrouded in Controversy
Many community members came to the City Hall Tuesday evening to express their opinions about the proposal during public comment. A woman representing the New Revelation Baptist Church said that the casino project would bring much-needed economic investment and create more job opportunities. She added that Harlem Nights would make an association between Westside and Nevada's gambling establishments that the state is known for.
But most speakers at the meeting appeared to oppose the project or at least the current proposal. Edward Frasier, who represented the Victory Missionary Baptist Church, located across from the proposed building site, stated that a 60-story hotel and casino project is against the code, which allows five to seven stories. He added that Victor Missionary Baptist Church would be the most affected by the gambling venue and suggested that the developer adjusts the project to the code.
City staff members recommended that the Planning Commission denies the Harlem Nights proposal. Furthermore, the Clark County Department of Aviation stated that the developer failed to provide proper notification to their department or the Federal Administration Association (FAA), which is required for such a tall building.
The Developer's Opinion on the Matter
In a phone interview, the developer of the project, Shlomo Meiri, said that he still hopes his plan will get the nod. He explained that the area has great potential. Meiri added that the Harlem Nights hotel and casino project will boost the economy of the area, create more job opportunities, and bring more housing. Meiri elaborated that 20% of the Harlem Nights project is for affordable housing.
He admitted that he considers an alternative area if his project does not receive approval. The name of the casino and hotel project is meant to pay homage to the famed upper Manhattan neighborhood in New York City, which is known for its Black community.
Harlem Nights would be a 60-story hotel and casino project situated at Jackson Avenue and F Street, where the boarded-up Tokyo Casino is located. It would include 764 hotel rooms and 458 residential units, occupying two acres of land. It would be one of the tallest buildings in Las Vegas and, unquestionably, the tallest in the area. For reference, Resorts World is 59 stories tall.