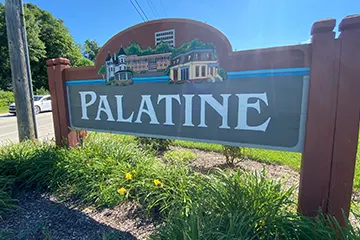 Today, the media agency Daily Herald reported that Palatine, Illinois, may limit the number of video gambling licenses it issues to 11. Next year, officials will decide whether to continue allowing video gambling in town. On Monday, the village council discussed what next steps it could take and concluded that it will either continue the moratorium on new licenses, declared last September, or impose a cap on the number of licenses until the trial period ends next year.
Palatine Lifts Ban On Video Gambling But Imposes Moratorium
Last April, the village council amended Palatine's code to allow video gambling in town. Under the new rules, business owners must obtain a video gambling liquor license to offer this type of entertainment to their customers. Applicants have to meet certain criteria to be eligible for a license. They must hold a Class D or N liquor license, have been in business in Palatine for at least one year, not have loans or late payments within the last year, and others.
Besides, each establishment is allowed to host up to six video gaming terminals. Business owners are required to use a four-foot-high permanent opaque barrier to separate the video gambling machines from the main business area.
Initially, 16 applications were submitted, and nine were approved. Months after issuing the first video gambling licenses, the village council imposed a moratorium on new licenses until March 31, 2023. Only applications that were already submitted were allowed to proceed.
Village Manager Reid Ottesen explained that the intention behind this decision is to provide village staff members with enough time to focus on the already licensed businesses and assess how they handle operations. Mayor Jim Schwantz shared that he is concerned about the amount of time the village staff members would need to process applications and fix potential problems with the code.
What Council Members Think Of the Proposed 11-License Limit?
This Monday, the village council discussed the next steps and decided that they can either continue the moratorium or limit the number of licenses it issues until the end of the trial period. Village staff members recommended a limit on the licenses that can be issued.
Council member Kollin Kozlowski supports the limit, explaining that the village may ban video gambling next year, which would be unfair to new licensees. He added that business owners promised to improve the atmosphere in their establishments when video gambling was approved, but nothing has changed thus far. He explained that if this remains so in the next six-seven months, he will favor the idea of removing video gambling machines from Palatine.
Council member Scott Lamerand supported the proposal, seeking to limit the number of licenses but suggested a cap of 13 instead of 11. He explained that there might be one or two applicants who have just fixed their things to meet the requirements, and they would not be allowed to apply for permission to operate video gambling machines until June 2024 because of the limit.