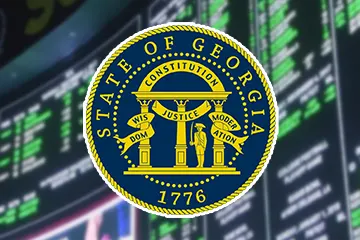 Georgia will not see legal sports betting in early 2024 as the final day of this year's legislative session ended without the Senate voting on an amended bill that would have authorized sports wagering in the Peach State. Sports betting advocates will now have to wait until next year to renew their efforts for bringing legal sportsbooks to residents of the state. House Bill 237 (HB 237) started as part of a Soap Box Derby measure but the Economic Development and Tourism Committee eventually shaped it into a full-fledged sports wagering bill.
This maneuver rekindled the hopes of sports betting proponents who saw four similar bills fail earlier this month. HB 237 eventually suffered the same fate when no floor vote on the bill took place before this year's legislative session officially adjourned. If the bill had managed to earn the Senate's approval, it would have headed back to the Georgia House of Representatives for agreement on the amendments and possibly passage. It would have then headed for the desk of Governor Brian Kemp for final approval.
HB 237 Made Provisions for 16 Sports Wagering Apps
HB 237 would have legalized mobile and retail sports wagering just in time for the start of the 2024 Super Bowl. Residents of the state could have gained access to as many as 16 sports wagering apps licensed by the Georgia State Lottery. The bill also contained provisions for skins for the state's professional sports franchises, the Atlanta Motor Speedway, the Augusta National, and the PGA Tour. The Georgia Lottery would have granted seven additional app licenses through a competitive bidding process and would have been able to legally operate its own app. Licensed betting operators would have been subject to a 22% tax rate.
But it was not meant to be. The reasons for the lawmakers' failure to address the bill during the final day of the 2023 legislative session remain unclear. What is known, however, is that not all senators were enthusiastic about the prospect of introducing legal sports betting via a hijacked Soap Box Derby bill. As we reported earlier this month, HB 237 originally started as part of another bill that sought to name an official Soap Box Derby in the Peach State.
The original and subsequently hijacked bill was penned by Sen. Leesa Hagan who insisted her original Soap Box Derby wording be removed from HB 237. Sen. Mike Dugan, who also serves as Committee Vice Chairman, harshly condemned the hijacking of Hagan's original bill and the inclusion of sports wagering language in it. This was not a proper way to bring legal sports betting to the state, Sen. Dugan said and concluded the move set any potential legalization back five years.
There have been ongoing debates during the 2023 legislative session as to whether or not the Peach State must amend its constitution to allow for legal sports wagering. Many legal practitioners share the opinion that constitutional amendments are unnecessary because the Georgia Constitution does not expressly outlaw wagering on sports events. Only three forms of gambling are prohibited under state law, namely casino gaming, privately-run lotteries, and pari-mutuel wagering on horse racing.