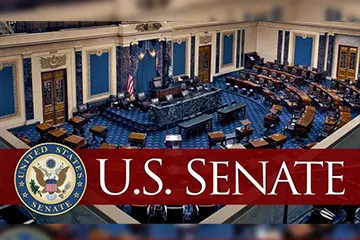 Higher educational institutions are under pressure after US Senator Richard Blumenthal (D-Cn.) urged them to be more transparent about their marketing relationships with sports betting operators. Sen. Blumenthal said yesterday he had sent letters to the 66 universities and colleges with the highest sports budgets in the country, prompting them to disclose more details about their efforts to secure partnerships with sports wagering companies. The Connecticut Democrat also insisted in his letter to receive further information on the measures the educational institutions intend to adopt to mitigate gambling-related harm and prevent underage betting.
Blumenthal wrote in his letter that many gambling operators intentionally target universities and attempt to lure them into partnerships by offering them lucrative deals, notwithstanding the dangers gambling poses to their students. Many of these students do not meet the minimum age requirements to gamble legally, Blumenthal stressed.
The Senator penned his letter shortly after an investigation conducted by the New York Times revealed that no fewer than eight US universities have secured partnership deals with sports betting operators. It was also established that over twelve sports departments and booster clubs had entered into agreements with landbased casino gaming companies.
University alumni and students have come to represent a major potential market for sportsbooks after SCOTUS overturned the federal ban on sports wagering (PASPA) back in May 2018. One example comes from 2021 when Caesars Sportsbook negotiated an $8.4 million partnership with Michigan State University (MSU) Athletics. The deal, which is considered one of the largest partnerships in collegiate athletics to date, allowed the gambling company to market sports wagering to the members of the MSU community for a period of five years.
Sen. Blumenthal also addressed the Caesar-MSU partnership in his letter, emphasizing the fact that the terms of the deal provide for a meager $25,000 in gambling education funding for university athletes. No funds were allocated for problem gambling prevention among the other students.
LSU Accidentally Sent Caesars Promo Messages to Students
In the meantime, gambling operators continue to insist their marketing materials do not target underage individuals but recent history shows exactly the opposite. In early 2022, Louisiana State University (LSU), which also partners with Caesars Sportsbook, sent emails to its students that contained the message "Your app is ready, Louisiana".
The emails also included a promotional code that rewarded newly registered customers of the sportsbook with a signup bonus. Needless to say, the message sparked considerable controversy at the time, despite the LSU insisting the emails were sent to its students by accident.
Some higher educational institutions that partner with sportsbooks have already taken steps in a positive direction. One example is the University of Colorado Boulder, which altered the terms of its partnership deal with PointsBet and subsequently did away with all referral bonuses. Under the terms of the original agreement, the public university earned $30 for every person that registered and placed a wager with PointsBet using its exclusive promo code.
Sen. Blumenthal grants the colleges and universities a period of one month to disclose the details of their partnership agreements with the sportsbooks. He insists the amounts they expect to generate from the deals should also be included, along with their correspondence with the betting companies. MSU and LSU are yet to release statements about whether or not they intend to comply with Sen. Blumenthal's request.