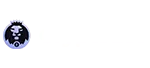 Get 150% up to $3000 Bonus
For new players at CryptoLeo Casino
18+ New Customers only. Min deposit $20. Max bonus $3000. EXCLUSIVE: Up to 25% Rakeback on each bet! Instant, Weekly, and Monthly Rakeback. No wagering requirements. No upper limits on the Rakeback amount. The Rakeback percentage depends on the Rakeback reward level.
BetGames is an award-winning software provider established in 2012 in Lithuania by several industry experts. The software company specializes in creating premium-quality live dealer games that run smoothly on desktop and handheld devices.
BetGames puts players' needs first, hence why its gaming products are so successful. The software company's products are designed to provide every casino fan with a personalized experience. What makes BetGames' solutions exceptional is that casino fans are allowed to pick from several risk levels.
Currently, BetGames works with over 200 global partners and 1,500 gambling sites. The software supplier has obtained licenses in several regulated markets, including the United Kingdom, Malta, Latvia, Lithuania, Estonia, Italy, Bulgaria, South Africa, and others.
BetGames' portfolio currently consists of 16 titles. The company has taken a completely different approach to creating its games, which sets it apart from industry leaders such as Evolution Gaming.
General information
Supplier Name
BetGames
Year Founded
2012
Licenses

The UK Gambling Commission
The Malta Gaming Authority
The Western Cape Gambling and Racing Board
The Alcohol and Gaming Commission of Ontario
The Government of Curacao

Platforms
Desktop
Yes
Download
Yes
VR
No
Social Games
No
Number of Games
Slots
No
Live Blackjack
No
Live Roulette
No
Live Baccarat
1
Live Poker
2
Live Dice Games
1
Other Live Card Games
4
Live Lottery-Style Games
3
Lucky Wheel Games
2
Sports-Themed Games
3
Live Table Games
BetGames prides itself on its one-of-a-kind gaming portfolio, consisting of several casino classics and breathtaking lottery-style and sports-themed games. Most of the company's releases are unique to the industry, providing players with an unmatched experience. The software company employs attractive and skillful dealers to ensure players enjoy their gaming sessions to the fullest. BetGames' products feature an extremely easy-to-use game interface, allowing casino fans to place a bet in a worry-free manner.
Betting controls are located below the screen, further contributing to the company's TV-style approach to the games. BetGames' products are a real treat for the eyes with their excellent streaming quality. The software company employs English-speaking dealers. However, the game interface is available in more than 30 languages, including but not limited to Japanese, Vietnamese, Italian, and Arabic. A slight letdown is that none of BetGames' products offers a live chat functionality.
On a more positive note, BetGames' live dealer solutions are available to play 24/7. Thus, casino fans can enjoy their favorite games regardless of day and time. Moreover, all games powered by BetGames feature wide bet limits, making them perfect for high-rollers and low-stake players.
BetGames Live Baccarat
BetGames introduced Bet on Baccarat in 2014 to correspond to the preferences of all players who are into this classic casino table game. Bet on Baccarat follows the same rules as traditional baccarat or Punto Banco. However, Bet on Baccarat allows casino fans to place their bets before the cards are dealt, after the Player receives the first card, or after the first card is dealt to the Banker. The game uses 6 decks of 52 playing cards.
Bet on Baccarat also features side bets, including Player/Banker Pair, Either Pair, Perfect Pair, and Big/Small. Players can also bet on color (more red/black cards, equal number of red/black cards, next card to be red/black), suit (all cards are of the same suit, Player's/Banker's first two cards are the same, and the suit of the next card), the total of Player's and Banker's points (Player's and Banker's points are less than 9.5, more than 9.5, and even), and even/odd (player's/banker's points are odd or even).
BetGames Live Poker
BetGames' portfolio has two live dealer poker variations – Bet on Poker and 6+ Poker. Bet on Poker follows the rules of Texas Hold'em. The only difference between the two games is that players pit their wits against each other instead of the dealer.
6+ Poker uses a deck of 36 playing cards. The lowest card in the deck is 6, while the cards numbered from 2 to 5 are removed from the deck. Ace can form a Straight. According to the rules of the game, Flush is higher than Full House and Three of a Kind is higher than Straight. 6+ Poker has a luxurious feel, providing every player with an immersive gambling experience.
BetGames Dice Games
If you are into dice games, you will certainly enjoy BetGames' Dice Duel. The game features an RTP of 95%, and each round lasts approximately four minutes and uses a red and a blue die. The game host places the two dice in a transparent box, mixes them, and rolls them. The outcome is determined by the number of pips and the color of the dice. Dice Duel offers 36 possible outcomes, and players have 30 seconds to place their wagers before the next round begins. After the round ends, the results are displayed on the screen immediately.
Other Live Card Games by BetGames
As mentioned earlier, BetGames boasts some unique live dealer card games, which will elevate your gambling experience. Andar Bahar is an interesting Indian card game with an RTP of 94.85%. Casino fans can wager $1 to $10,000, making this title perfect for risk-averse players as well as cheetahs. Since Andar Bahar is still not as popular as other card games, BetGames has incorporated a beginner's guide, which is quite handy. BetGames' Andar Bahar is a slow-paced game suitable for players of all skill levels.
Speedy 7 is another fun and simple live dealer game courtesy of BetGames. The objective of the game is to predict the color of the next card. Each game consists of seven rounds and uses a standard deck of 52 playing cards. Players can unlock two bonuses for correctly predicting the results of four or all seven cards.
War of Bets is another exceptional game created by BetGames. The game starts with one card being dealt to the Player and the Dealer, and the highest card wins. But if the two cards are of the same value, it is a "war", and both hands lose. The game also offers side bets, including suits, values, and colors.
Satta Matka is another interesting card game played with a 40-card deck. All Jacks, Queens, and Kings are excluded from the deck, and three cards are dealt on the table. Aces count as one, while the 10's have no value. BetGames' Satta Matka boasts an RTP of 95% and a wide range of betting options, which includes three main categories – cards, combinations, and Pana (the 3-digit outcome of the game).
BetGames Lottery-Style Games
BetGames is known for its lottery-style games. Thus far, the software provider has created three games of this kind, including Lucky 5, Lucky 6, and Lucky 7. Lucky 5 features a rich selection of betting options. Players can bet on one to three specific numbers, more odd or even numbers, the sum of the numbers, and others. The game host draws five winning balls out of 36, and each game round lasts four minutes.
Lucky 6 is another lottery-style game, where the presenter draws 6 winning balls out of 60 (30 blue and 30 red), numbered from 0 to 9. The balls can land in three zones, and players can bet on the numbers of the winning balls as well as the zone they will fall into.
The only difference between Lucky 6 and Lucky 7 is that the latter is played with 42 balls in total (21 yellow and 21 black), numbered from 1 to 42, and the game host draws 7 balls at random. Players are again presented with a range of betting options to choose from. The games are set in interesting surroundings, making them even more memorable.
BetGames Lucky Wheel Games
BetGames also boasts two games using the popular lucky wheel. The first one is called Wheel of Fortune and features easy-to-understand rules. The lucky wheel is positioned at the center of the screen, and the presenter spins it counter-clockwise and then clockwise. The game offers plenty of betting options. You can wager on a specific outcome or whether the wheel will land on a specific number. Players must place their bets before the round begins.
Classic Wheel is another game of this kind, but unlike Wheel of Fortune, it is not run by a live dealer. Instead, it uses pre-recorded draws and video sessions. Classic Wheel offers 35 different betting options, non-stop action, and 19 possible outcomes.
BetGames Sports-Themed Games
In 2022, BetGames made the headlines after launching its Twain Sport product. The games included in this category feature straightforward rules, meaning that even novice players can enjoy them. Currently, there are two games in this category – T-Basket and T-Kick. In both games, two professional athletes compete against each other in a 60-second shootout game. Each game features a panel where players can see the outcomes from the last five rounds. The software provider allows gambling companies to brand the games with their logo if they wish to. The wide range of betting markets will correspond to every player's preferences.
If soccer is your favorite sport, Football Grid by BetGames will certainly spark your interest. It is an RNG-based game, where two players (one in blue and one in red outfit) compete against each other. Both players take turns to shoot in the net. The player with the most points wins. If both athletes have the same number of points, the game ends in a draw. Football Grid features two modes – video and graphical.
Mobile Games
BetGames is aware that many casino fans prefer to play on their handheld devices, and that is why it has optimized all its games to run smoothly on Android and iOS-based devices. On-the-go players can enjoy BetGames' live dealer products anywhere they go. The games scale perfectly with the screen size of any touchscreen device. Mobile players do not have to install additional applications or adds-on to revel in an enthralling experience with BetGames' products.
However, players must make sure that they have a stable Internet connection, or else the game may freeze. Fortunately, mobile casino fans can downgrade the quality of the stream and adjust it to a slower connection speed. To do so, just tap on the camera button located in the upper right corner and choose from the available options, which include 1080p, 540p, 360p, and 270p.
Mobile Platform
Given that your mobile device supports HTML5 files, you are unlikely to experience any problems loading the games from this software company in your mobile browser. Mobile casino fans can enjoy the games in landscape and portrait modes. Moreover, on-the-go players can turn on and off the game sounds with a single tap on the screen. Adjusting your bet size is a piece of cake thanks to the convenient action buttons located below the live feed area.
Players can rest assured that they will have access to all functionalities of the games even on the go. BetGames' products allow mobile casino fans to keep track of their bet history and check the results of past game rounds. Some of BetGames' releases also feature charts with the outcome distribution and statistics about hot and cold numbers. A curious fact is that BetGames' Twain Sport has been created with a mobile-first approach.
Security and Licensing
BetGames is a software provider that stands out with its innovative ideas and games. Over the years of its experience, the software company has demonstrated its commitment to providing players and gambling companies with attention-grabbing and fair gaming products. Nowadays, BetGames takes pride in its reputation as a trusted software supplier, which continues to expand its footprint on the global gaming market.
The company is licensed in several regulated markets, including the United Kingdom, Malta, Latvia, Lithuania, Estonia, Italy, Bulgaria, South Africa, Ontario, and Curacao. Moreover, BetGames has collected several accolades and has been nominated for two IGA Awards.
BetGames employs only professional and courteous dealers, eliminating the possibility of mistakes. Besides, the action unfolds in front of players' eyes, which leaves no room for doubt.
Conclusion
BetGames is a distinguished software company, which offers top-quality live dealer games. The software developer has created over a dozen of unique games that will provide every casino devotee with a second-to-none experience, even on the go. After examining BetGames' portfolio, we can conclude that the company certainly knows how to think outside the box.