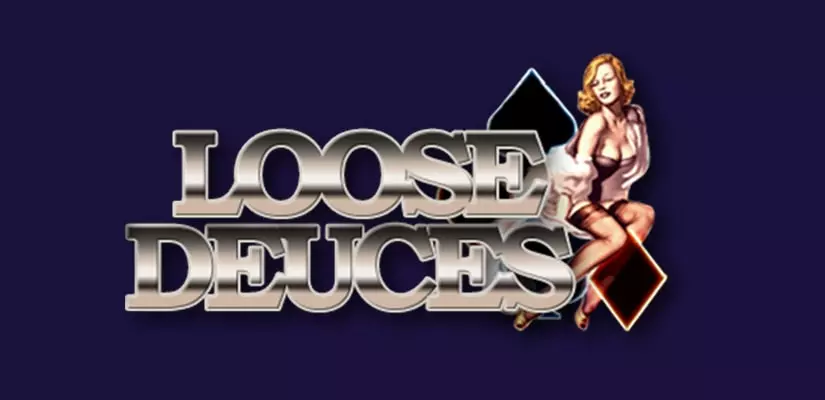 Get 350% up to $3500 Bonus
For new players at Cherry Gold Casino
RealTime Gaming ranks among the best software providers in the industry, supplying a wide array of online casinos with games. As part of the RTG portfolio, there is also a substantial selection of video poker games. In this review, we would like to present you with an interesting and compelling variation of the classic genre – Loose Deuces.
Loose Deuces Summary
Software Provider
RTG
Hands
1
RTP
99.07%
Minumum Bet
$1.00
Maximum Bet
$50
Jackpot
Natural Royal Flush pays 4,000 coins at level 5
Odds and RTP of Loose Deuces
Loose Deuces is very similar to Deuces Wild, but with certain adjustments to the payout ratios, which does impact the RTP and house edge somewhat. The main differences come in the payouts for the top hands, with a Natural Royal Flush having lower rewards than 4 Deuces, for the most part. When playing with 1 coin, a Natural Royal Flush will earn you 300 coins, whereas a hand of 4 Deuces will net you 500. The payout ratios are proportional as you increase the number of coins, with the exception of the 5-coin Natural Royal Flush, which pays 4,000 coins and constitutes the best reward in the game.
Aside from those, the rewards are nothing out of the ordinary. The minimum qualifying hand is a Three of a Kind which pays even money. Next, come the Flush and Straight, with a payout of 2:1, followed up by the Full House, for which you can earn a payout of 3:1. A Four of a Kind and Straight Flush will pay 4:1 and 5:1, respectively, but if you manage to score a Five of a Kind, the payout jumps directly to 15:1. Of course, we also have to mention the Royal Flush with Wild, which will net you a payout of 25:1. Based on these numbers, we can easily calculate the RTP and it amounts to 99.07%, which makes for a house advantage of less than 1.00%.
Additional Features of Loose Deuces
Loose Deuces is not without its share of features, some of which you will likely already be familiar with. Just as we mentioned above, Loose Deuces is based on Deuces Wild and as such, the 2s in the game serve as Wildcards. They have the ability to stand in for other cards, helping you form winning hands. Of course, because of this, the minimum qualifying hand is a Three of a Kind, somewhat higher than many other video poker variations. Regardless, it is a fun and entertaining way to play and more exciting for sure.
Other features are mostly for the purposes of the user interface and to make your time easier. You can easily adjust the bet size or the number of coins you wager per hand. Moreover, you can also select the cards you wish to hold onto directly by clicking on them. Still, the game will automatically hold any proper hands and Deuces, making things easier for you. All in all, Loose Deuces benefits from a clean user interface and even it is not the prettiest out there, you will still have an easy time navigating it.
Verdict
When all is said and done, Loose Deuces is an interesting and compelling video poker variation. While it may not be the most original one out there, drawing heavily from Deuces Wild, this also means that you will likely be familiar with the format before you even open the game. If you should come across this game at your online casino, be sure to give it a shot.