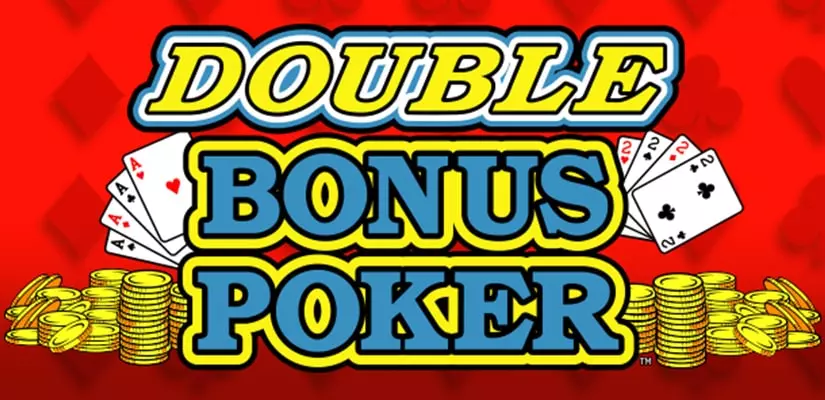 Since video poker has turned into one of the most sought-after casino games, it is not much of a surprise that there is such a growing demand for new and arresting variants. RTG is one of the providers that have endeavored to exceed the expectations of lovers of this game as the company has come up with a nice bunch of video poker variants. Double Bonus Poker is an excellent alternative for casino buffs who want to enjoy better payoffs. The enhanced paytable, along with the special features the game comes with is what makes Double Bonus Poker many video poker lovers' first choice.
Double Bonus Poker Summary
Provider
RealTime Gaming
Hands
1, 3, 10, 52
RTP
99.37%
Minimum Bet
$0.05
Maximum Bet
Varies
Jackpot
4,000 coins
Odds and RTP of Double Bonus Poker
RTG's Double Bonus Poker is a truly exhilarating game, which is a great alternative for versed casino mavens and total novices alike. Interestingly enough, it is considered that it is based on Jacks or Better, which is another everybody's favorite video poker game. One of the distinctive traits of this five-card video poker variant is that it hands out more bountiful rewards for several special combinations. In addition to this, an appealing payout of 4,000 coins awaits you to form a Royal Flush.
These extra payoffs are granted when you manage to form Four of a Kind, and the best scenario would be to land four Aces as then, you will be awarded 800 coins. It is important to note that this prize will be given for 5-coin stakes. Of course, these rather bountiful rewards come at the expense of smaller prizes for Two Pairs, which will bring you back even money. Unfortunately, this change in the payoff for such hands will have a negative impact upon the volatility of the game.
There is nothing unusual about the layout and the background of the game as they are pretty much the same as in the other games, which are supplied by RTG.
Video poker mavens who decide in favor of Double Bonus Poker should be in the know that a single deck of 52 cards will be utilized in the game, and it will be reshuffled before the new round commences. The game is really easy to play as video poker buffs will not stumble upon any special rules they should stick to.
Double Bonus Poker boasts a theoretical return to player of 99.37%. When it comes to the odds of forming any of the winning hands, video poker lovers should keep in mind that they will differ significantly between the initial deal and the draw. The probability of getting a Royal Flush while reveling in Double Bonus Poker is 0.000021. The probability of getting a Straight Flush and Four Aces is 0.000114, and 0.000199 respectively. Still, video poker mavens should be aware that these values will not match across the different versions of the game, which are available out there.
Additional Features of Double Bonus Poker
While availing themselves in Double Bonus Poker, casino buffs will be allowed to boost their winnings further, thanks to the Double Up functionality, which can be found in almost all video poker variants supplied by RealTime Gaming. As soon as you form a winning hand, you will be asked whether you would like to double up your winnings straight off. Video poker mavens who decide in favor of this special feature will be dealt five cards.
The first one will be the dealer's card, and it will be face-up, whereas the remaining four will be dealt face-down. What you need to do is to decide on the face-down card you would like to hold, and then, to click on Draw. Thus, if you have managed to pick a card, the value of which is higher than the value of the dealer's card, you will double your profit. As long as the value of the card you have picked is lower, the winnings you have gained will be collected by the house.
Verdict
RealTime Gaming's Double Bonus Poker is a gripping video poker variant, which allows players to scoop better rewards in more ways. This is possible thanks to the special payouts which are given for certain Four of a Kind hands. Despite the fact that the graphics of the game seem rather dated, it is innately entertaining.