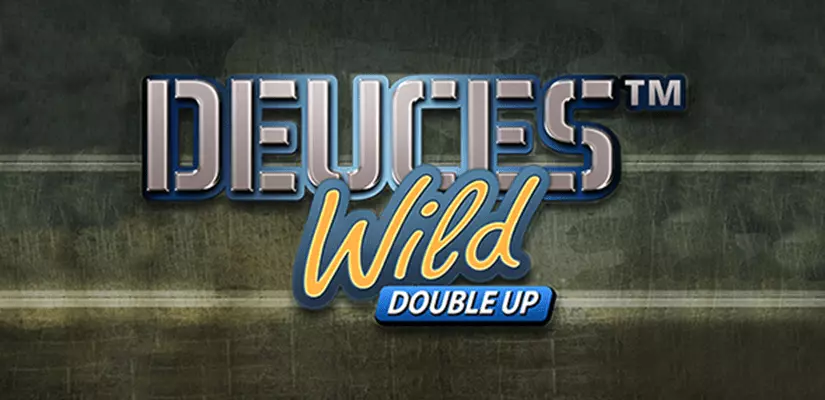 Get 350% up to $3500 Bonus
For new players at Cherry Gold Casino
Among the top software providers in the industry, we find NetEnt. This Swedish company has been at the forefront of the online casino scene, pushing the development of casino games further with each new addition. For twenty years, NetEnt has been at the top and in that time, the company has created numerous fan-favorite titles. While video poker is among their most beloved genres, NetEnt certainly has some excellent games to show. One such is Deuces Wild Double Up and in this review, we will take a comprehensive look at it.
Deuces Wild Double Up Summary
Software Provider
NetEnt
Hands
up to 25
RTP
~98%
Minumum Bet
$0.10
Maximum Bet
$10
Jackpot
Naturaly Royal Flush pays 4,000 coins at 5 coin bet
Odds and RTP of Deuces Wild Double Up
The paytable of Deuces Wild Double Up is mostly in line with other NetEnt Deuces Wild variations. Much like other titles in this variation, the minimum qualifying hand is a Three of a Kind. As you can imagine, this is much steeper but a requirement, since this is Deuces Wild, after all. A Three of a Kind pays even money and the rewards only get better from then on.
The maximum payout in the game is given out for forming a Natural Royal Flush, a combination which spans 10 to Ace of the same suit and carries no Deuces. By forming this hand, you will also earn 4,000 coins, provided that you are betting the maximum level. Second in the hierarchy is the Four Deuces hand with a massive 1,000 coin reward, followed up by a Royal Straight Flush, which pays 100 coins. Below that, you have a Five of a Kind paying 75 coins and a Straight Flush with a 45 coin reward. Going into the lower end of the spectrum, we find the Four of a Kind and the Full House, both of which pay 20 coins, and the Flush under them, with its 15 coin reward. Finally, the Straight just about the Three of a Kind and it pays 10 coins. Please note that all of these payouts are based on a maximum bet level of 5 coins.
Taking these figures into account, we can conclude that Deuces Wild Double Up has a house edge value of 2.1% and an RTP of 97.9%.
Additional Features of Deuces Wild Double Up
There are two specific features that are present in Deuces Wild Double Up that are worth your attention and both are featured in the name of the game. First, Deuces Wild. All of the 2s in the game serve as Wildcards. They have the ability to take the form of any other card and complete winning hands, where you would normally not be able to. The Deuces Wild gives you a lot of flexibility and can easily lead you to massive wins.
Then comes the Double Up feature. After every win, you have the opportunity to stake your winnings for a chance to double them in value. This brings you to a mini-game, where you have to guess the color of a facedown card. If you guess correctly, your winnings are double, if you lose, you lose. You can repeat this process up to five times after a win but use it carefully.
Verdict
Overall, Deuces Wild Double Up is as good as any other NetEnt game. It features fun and exciting gameplay and has the capacity to bring you many hours of fun and excitement. This is one of the more interesting video poker variations and we highly recommend that you give it a shot.