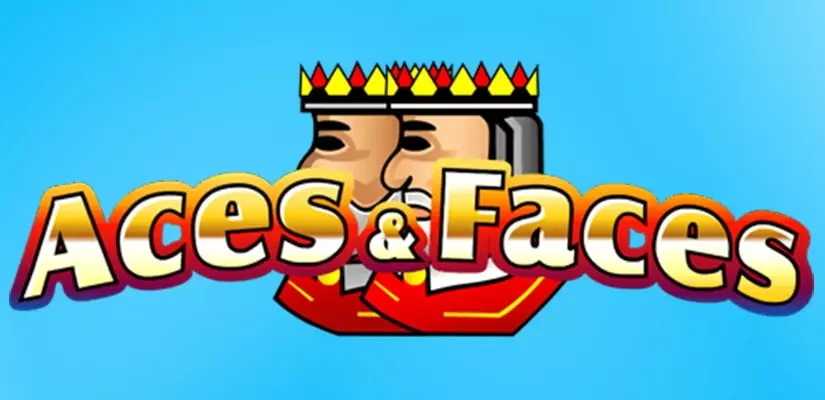 Among the numerous video poker versions you will find online, there is also Aces and Faces powered by Microgaming. This game is very similar to Jacks or Better, with the addition of a few bonus-payout hands. The reason why many players enjoy this video poker variation is the fact that they would enjoy a payout of 80 to 1 for four Aces and 40 to 1 for Four of a Kind, comprised of Jacks, Queens or Kings. The game is very simple but still very enjoyable and it also offers the option to double your prize after every win.
Aces and Faces Summary
Provider
Microgaming
Hands
4
RTP
99.26%
Min Bet
$1.25
Max Bet
$25
Jackpot
N/A
Odds and RTP of Aces and Faces
The theoretical RTP of Aces and Faces is 99.26% which is a pretty good percentage. This RTP is, of course, estimated to be true if you make a maximum bet. If you want to check whether Aces and Faces is worth playing, there are several things you should take into consideration.
If you compare Aces and Faces with Aces and Eights and Jacks or Better, you will see that the last one has the highest RTP but Aces and Faces offers a better advantage to players, compared to Aces and Eights. In addition to that, you should also take a look at the payouts for certain hands. While it is true that Aces and Faces does not offer the highest RTP, it awards pretty generous payouts for four Aces, four 8s, four Kings, Queens and Jacks. In addition to that, Aces and Faces offers a higher payout of 25 to 1 for Four of a Kind of any other type, compared to the 20 to 1 payout of Aces and Eights.
Of course, the house still needs to gain some advantage which is why it has lowered the payouts for Full House and Flush. While a full-pay version of Jacks or Better offers 9 to 1 for a Full House and 6 to 1 for Flush, with Aces and Faces, you will be paid 8 o 1 for a Full House and 5 to 1 for a Flush. This is also the reason why the RTP is lower, compared to the one of Jacks or Better.
Additional Features of Aces and Faces
Like other video poker games powered by Microgaming, Aces and Faces has a pretty simple design. Being a Jacks or Better variant, there is also nothing too different about the gameplay of Aces and Faces. There is a feature which will automatically select which cards you should hold. This is perfect for newbies who are still learning the rules of the game and need help with the choice. Of course, you can disable this feature and make your decisions for yourself.
One very fun feature of Aces and Faces is the one which can double your winnings. Every time you end up winning, you will see that the Double button on the bottom of the screen lights up. If you are willing to make a riskier bet, you can stake what you have just won and try to double the amount. If you press this button, you will trigger a bonus game where you will see one card facing upwards and four facing down. You will have to select one of the four cards that will beat the one which was facing upwards. If you manage to do so, you will enjoy 2x your winnings. If you fail, however, you will lose all of your winnings.
Verdict
Players will have a great time playing Aces and Faces as it is a very simple, yet rewarding variant of video poker. With its special payouts for four Aces and four Jacks, Queens and Kings, this game is definitely worth your attention. Thanks to the Double feature, you will have the opportunity to boost your winnings but be careful when you make this bet. While it is not the video poker variant with the highest RTP, Aces and Faces is still a game with pretty good odds which ensure a fun gaming time.