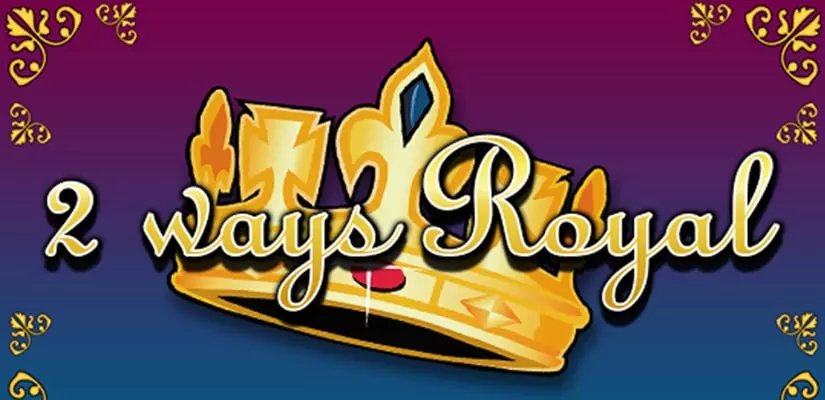 Being one of the modified versions of Jacks or Better, 2 Ways Royal lists among some of the most captivating video poker variants one can stumble upon. As you can probably guess, one of the highlights of the game is the availability of two hands, which grant the maximum payout of 4,000 credits. What makes 2 Ways Royal easily distinguishable are the fine-drawn graphics, which are not what we are used to seeing, especially when it comes to video poker games. Still, since Playtech is answerable for this video poker game, the visual performance should not be a bolt out of the blue.
2 Ways Royal Summary
Provider
Playtech
Hands
One
RTP
97.02-99.13%
Minimum Bet
$0.20
Maximum Bet
$50
Jackpot
N/A
Odds and RTP of 2 Ways Royal
One of the first things which will leap at you about 2 Ways Royal on the spot are the eye-pleasing animations. The provider has decided to breathe new life into the traditional video poker interface by adding to it a whole palette of vibrant colors.
The provider has reinvigorated the paytable of the game too as 2 Ways Royal grants extra high rewards for Lo Royal Flush. For beginners, this is a hand, which is made up of 2, 3, 4, 5, and 6 of one and the same suite. It should also be noted that in 2 Ways Royal, a Hi Royal Flush is a hand, which consists of a 10, J, Q, K, and A from one and the same suite. Forming any of these winning hands will bring you the most mouth-watering prizes as they offer 4,000 credits, provided that video poker buffs have gone for a 5-coin stake.
An important thing to keep in mind about 2 Ways Royal is that the RTP of the game will change, depending on the number of coins you have decided to go for. Thus, as long as you decide to put on the line the maximum number of coins, the RTP of this video poker variant will be 99.13%. In the event that you prefer to put on the line a smaller number of coins, 2 Ways Royal's RTP will stand at 97.02%. Please note that in 2 Ways Royal there are no wild cards and that a single deck of 52 cards is used.
Although in 2 Ways Royal, a lucrative payout has been added to the mix, video poker buffs should certainly pause for a moment so as to consider the probability of these winning hands to appear. As likely as not, the Hi Royal Flush and the Lo Royal Flush are the hands which pique your interest most. The probability of forming these winning hands is 0.000025 and 0.000023. The probability of a Straight Flush to appear is 0.000117.
Additional Features of 2 Ways Royal
It is true to say that 2 Ways Royal is not in short supply of additional features too as video poker lovers will have the chance to double their profit. This is possible thanks to the Double Up functionality, which is available on all winning hands. Regardless of the winning combination you have managed to form, you will be enabled to make up your mind whether you wish to double the whole amount you have scooped or only one half of it. Of course, if the idea of risking your winnings does not appeal to you, you can always collect them, without going for this additional feature.
In the event that you wish to take the chance of snatching larger rewards, you just need to click of Double. Then, five new cards will be dealt, the first one of which will be face-up. The remaining cards will all be face-down, and you simply need to settle on one of them. Your winnings will be boosted, provided that the card you have decided on is stronger than the face-up card.
As likely as not, you have already noticed the Limit button, which is positioned right next to the paytable. When you click there, you will be provided with information about the minimum and the maximum bet, the double up limit, as well as the maximum rounds during which you will be allowed to make use of the double up feature.
Verdict
If you are intrigued by the idea to chase larger payoffs, 2 Ways Royal will provide you with the necessary means. This video poker variant is really exciting to play because of the twist, which is added to its paytable. The Double Up functionality will allow you to give your balance an even larger boost, which makes 2 Ways Royal worth turning your hand to.