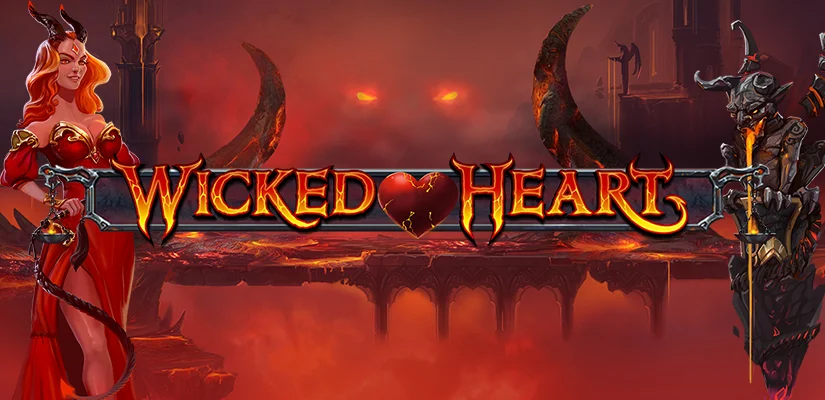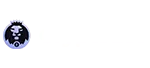 Get 150% up to $3000 Bonus
For new players at CryptoLeo Casino
18+ New Customers only. Min deposit $20. Max bonus $3000. EXCLUSIVE: Up to 25% Rakeback on each bet! Instant, Weekly, and Monthly Rakeback. No wagering requirements. No upper limits on the Rakeback amount. The Rakeback percentage depends on the Rakeback reward level.
Released in the fall of 2020, Wicked Heart is Mancala Gaming's gothic-style slot that garners much attention due to the masterful rendering of the graphics and the dramatic soundtrack. The seductive she-devil is awaiting players at the gates of hell with a demonic gargoyle by her side. The slot's metrics include 3 rows, 5 reels, and 10 paylines, as well as an RTP of 95.00%.
This medium-variance game is worth your while, offering fairly often wins and a smooth gameplay. The top win can reach as much as 5,000x your initial wager, which ranges between $1 and $90.
Wicked Heart Slot Summary
Provider
Mancala Gaming
Payline Number
10
RTP
95.00%
Minimum Bet
$1
Maximum Bet
$90
Wild Symbols
A special symbol with a question mark
Scatter Symbols
Wicked Heart
Bonus Features
Bonus Game; Cascading reels
Jackpot
5,000x Bet
Symbols and Winning Combinations in Wicked Heart
Set amidst hell's scorching flames, the grid of Wicked Heart features creative symbols that are all related to dark magic, demonic power, and temptation. The red-eyed Queen lures men into temptation, and once they fall for her charms, deprives them of their souls and ushers them into the Inferno. The color pattern chosen for this slot shows masterfully rendered nuances of red, orange, and yellow, which are all traditionally associated with the underworld.
Speaking of symbols, let us start examining Wicked Heart's winning combinations. On the lower side of the paytable are five playing cards – A, K, Q, J, and 10, which are traditionally used in many other slots. Wicked Heart's playing cards symbols stand out due to the skillful depiction of the slot's theme, with devil's horns and tail added to the artwork. If you happen to match five Q, J, or 10 symbols, they will deliver a payout of 2.5x the bet value. Five A or K symbols landing on a payline will bring players a profit of 5x the wagered amount.
Going up in the fiery paytable of Wicked Heart, players will also come across a book of incantations depicting a pentagram. Five books landing on a payline have the potential to supply players with a winning 7,5x the staked amount. Slot fans who are lucky will enjoy a payout of 20x their bet if five of the sacrificial chalices happen to land on one of the ten fixed paylines.
On top of Wicked Heart's paytable are the ring with the fiery eye and the sinister skull. Five rings can boost your winnings with 50x your bet value, while five skulls will contribute to a reward of 150x the wagered amount.
Wicked Heart's wild symbol is interestingly a question mark, as though urging players to decide if they are going to succumb to the charms of the lustful temptress. As is usual for wilds, this one can substitute for all other symbols, with the exception of the heart, marked with 'x2'. The x2 symbol is actually the Wicked Heart itself, and while burning in flames, it has the power to launch the Bonus Game.
Bonus Features of Wicked Heart
Let us now explore in further detail the bonus features of Wicked Heart. Еach time the Wicked Heart appears, a round of the Bonus Game will be launched.
The side game of Wicked Heart gives slot fans a great chance to boost their winnings, as it presents a thrilling 50/50 opportunity to multiply them. Once it is launched, players are prompted to select one of the two game's opponents – either a male or a female representation of the devil, each one depicted with a blazing red heart by their side.
Players who have been fortunate enough to choose the victorious character will have their winnings multiplied. With every single win of your character, the multiplier doubles from x2 to x4, and can reach up to x32. However, a loss would signify the end of the side game.
The cascading reels are another thrilling feature of Wicked Heart. Once players hit a winning combination of at least three symbols, they disappear from the grid and give way to new symbols, thus increasing the chances of getting new
winning combinations.
The game also offers an autoplay function, allowing you to sit back and enjoy the mythical graphics and cinematic sound effects, while the reels are spinning. As a whole, this slot does not have any complicated rules and it is perfectly suitable both for novice and experienced slot fans.
Verdict
Overall, Wicked Heart provides slots fans with an entertaining gaming experience. So, if you are thrilled by dramatic sound effects, superb graphics, and Gothic-style surroundings, this slot will surely tempt you into the mystic underworld, and simultaneously provide you with a decent chance to boost your gaming balance.