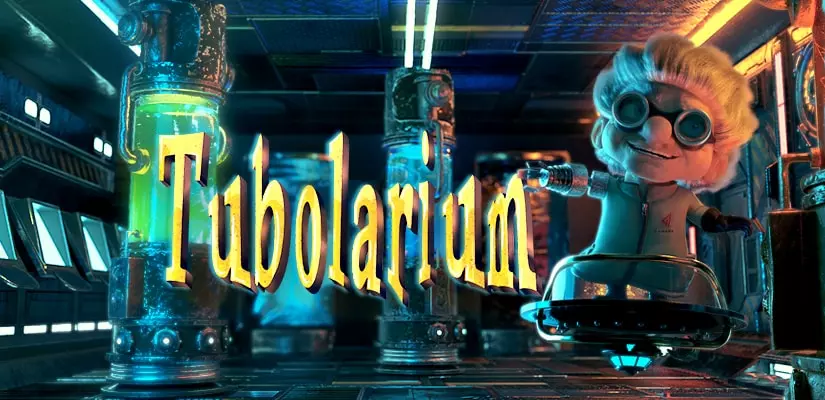 Tubolarium is one of the strangest and most interesting casino games out there. Different from most other titles on the market, it provides a new and unique gaming experience. Though some casinos may classify this game as a video slot, it does not exactly fit the bill. Gamshy has put in considerable effort when crafting this title and it shows in the art design and the overall aesthetic. It is always compelling to see the work of a mad scientist and this is best exemplified in Tubolarium. In this review, we will explore Tubolarium and all of its relevant aspects.
Tubolarium Slot Summary
Software Provider
Gamshy
Payline Number
N/A
RTP
96.59%
Minimum Bet
$0.15
Maximum Bet
$150
Wild Symbol
N/A
Scatter Symbol
Yes
Bonus Features
Free Spins, Multipliers, Increased Flow Sources
Jackpot
N/A
Symbols and Winning Combinations of Tubolarium Slot
The gameplay in Tubolarium takes place over a 5×4 grid and in this sense, this title is reminiscent of present-day video slots. However, each position on this grid is taken up by pipes. The goal of the pipes is to get the fluid from one part of the grid to one of the paying locations. What fluid, you may ask? There is a tank of green fluid on the left-hand side of the screen and it flows from the second and third position on the leftmost row.
The idea of this game is to bring the fluid to one of the other ends of the grid. This is done by spinning pipes and depending on your luck you will get several different types of them. There are straight pipes in a vertical or horizontal orientation, T- and Cross-shaped pipes. These will drop down on a random basis and will help you get the fluid to its destination. If it reaches a dead end, nothing happens. Once you get to an eligible position, the game will pay based on how many pipes it had to pass through. However, keep in mind that only the shortest path to the win location will qualify for a reward. There are 15 different locations where the fluid can be brought and these can pay out simultaneously.
Aside from the basic pipes, there are several other types that you have to take into consideration. The Cistern symbols can appear randomly in any position of the grid. They will also release fluid and give you the opportunity to score more wins. With Cisterns, the flow can go either left or right, but not up or down. The Blind Pipe is a dead-end pipe which stops the flow.
Radioactive tablets serve a function similar to that of the Scatter symbol in video slots, in the sense that it gives you the opportunity to win free spins.
Bonus Features of Tubolarium Slot
Tubolarium is light on the special feature, but that does not mean that there are not any worthwhile included. The primary bonus function of this game is the round of free spins. It can be activated when you hit 3 Radioactive tablets with the flow at once. Each tablet has a number on it and the numbers from all symbols are combined to show the number of free spins you will receive.
During free spins, the liquid will flow from all four positions on the leftmost side, not only the middle two. This gives you additional chances to get a better payout. Moreover, the payout values are increased and every win location comes with a multiplier. Every time you score a win on that particular position, it will increase its multiplier by x1. For subsequent spins, if you do not hit another win, the multiplier is reset back to x1.
Our Verdict
Overall, Tubolarium is different and unique, which automatically increases its entertainment factor. Rarely, do we see something uncanny in the online casino scene and this game represents that perfectly. If you are looking for an unusual gaming experience Tubolarium is the right game for you.