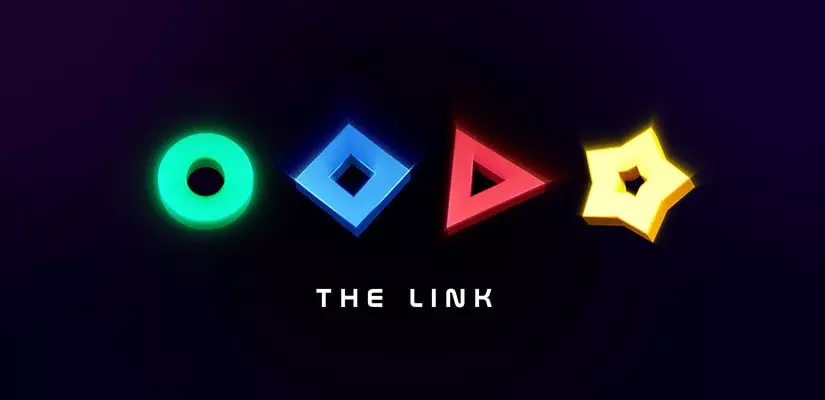 The Link is a classic video slot brought to us by G Games. This 3-reel game seeks to combine the old slot formula with innovations in the genre. Featuring a futuristic space theme, The Link certainly catches the eye and makes for a great first impression. While it is simple on the surface, the game is deceptively complex in certain aspects and will no doubt deliver a thrilling gaming experience. As far as the basic features of this slot are concerned, it comes with 3 reels and 8 paylines, upon which you will form wins. The betting limits are also quite liberal, allowing for wagers between $0.10 and $200 per spin.
The Link Slot Summary
Software Provider
G Games
Payline Number
8
RTP
93%
Minimum Bet
$0
Maximum Bet
$200
Wild Symbol
Yes
Scatter Symbol
No
Bonus Features
Increased Payout for Multiple Lines of the Same Symbols
Jackpot
N/A
Symbols and Winning Combinations of The Link Slot
The Link features as many symbols as we would expect from a classic-style slot game. Unlike modern video slots which come with more than a dozen, this one only includes six. From these six, five are basic and are used to form winning combinations. Each symbol is clearly distinguishable from the rest since they come with different colors and shapes.
In The Link, winning combinations are formed when you spin 3 symbols along one of the paylines. It is interesting to point out that some of the paylines are not strictly horizontal, but vertical. This game utilizes every possible combination with a 3×3 grid, thereby increasing your odds at scoring wins.
When we get into the paytable, we notice something interesting. All symbols feature very small payouts for a single combination. However, the more lines you add to a given spin, the higher the payouts become and not in a proportional progression.
For instance, a single line of Cross symbols will only pay even money. Two lines with the same symbols give double the bet, but when you score three lines, the payout rises to x10. Similarly, when you score 4 lines, you receive x25 the original bet. The payout for 8 lines of Cross symbols will net you x1,000.
The Circle is among the low-paying symbols in the game, offering even money for a single line, but as soon as you spin 2 lines the payout jumps to x5. Scoring 3 lines will earn you x20, while 4 lines reward x50. A full grid of Circle symbols – or in other words 8 lines – will provide you with x2,000.
The Triangle symbol offers slightly better payouts from the previous two, paying x1.25 for a single line. When you score 2 or 3 lines, the rewards go up to x7.5 and x30, respectively. The reward for a full grid of Triangle symbols is x3,000.
The Square symbol is second in terms of payout and its starting reward is set at x1.5 and it goes up as soon as you hit two lines up to x15. Scoring 3 lines get you x50, while a 4-line spin will earn you x150. If you are lucky enough to get 8 lines, the game will fork over x4,000.
The Diamond is the best-paying symbol in the whole game and for a single line, you stand to gain x2. From this point on, the rewards are quite nice. For instance, two lines will net you x25, while three lines of Diamond symbols pay x100. An 8 line spin gives the maximum payout of x5,000.
Finally, we reach the Wild symbol in The Link. It shares the same paytable with the Diamond symbol, but also has the ability to stand in for any other symbol when forming combinations. It is shaped like a Star and can spin quite regularly.
Bonus Features of The Link Slot
Much like most classic slots, The Link does not include any special features that will impact the gameplay in any way. You will only have to deal with the base gameplay loop in this title. This means that you will not be able to win any bonus rounds, free spins, or anything else in that sense.
Our Verdict
When all is said and done, The Link is quite honest in its presentation. Basically, what you see is what you get. How that sits with you is for you to decide. As we have stated above, there are no special features in this game, which is rare to see in today's slots scene. Therefore, if you like simply spinning the reels of The Link, you are in for a good time. If not, then you should not bother with this title to begin with.