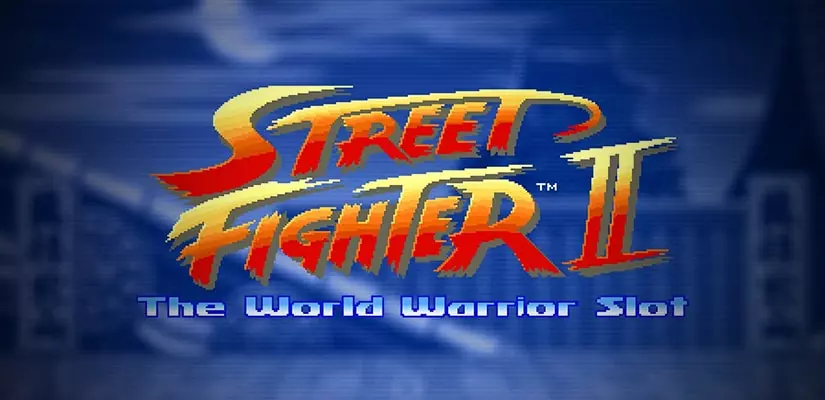 Are you ready to go back to the 90's with this old school slot? Street Fighter II: The World Warrior is a revamped version of one of
the best video games of the old days
. NetEnt has gone and transformed this fighting game into an epic slot with an opportunity to win huge cash prizes.
Street Fighter II: The World Warrior slot has maintained the original design that retains classic Street Fighter graphics to retain that feeling of excitement you used to get playing the game in the old days. If you didn't get a chance to play this classic, you now have the opportunity to delve into the world of 90's gaming. Choose between 8 fighters and get rumbling for your rewards.
Street Fighter II: The World Warrior Slot Summary
Software Provider
NetEnt
Payline Number
Clusters pay
RTP
96.02%-96.08%
Min Bet
€0.20
Max Bet
€700
Wild Symbol
Wild
Scatter Symbol
No
Bonus Features
Fighter Selection Feature, Free Spins, Multipliers, Wild Gauge, Wild Combo Feature, Avalanche Feature, Car Smash Bonus Game, Beat the Boss Feature, Gamble Feature
Jackpot
–
Symbols and Winning Combinations of Street Fighter II: The World Warrior Slot
While battling, you will come across a range of rewarding and original symbols on the board. The icons are divided into 3 paying groups – low-paying symbols, defeat symbols, and victory symbols.
The low-paying icons are represented by card face values J through A. If you land a cluster of 16 or more identical symbols, you will be get 10x your wager. Next on the payout ladder are the defeat symbols. They consist of 12 fighting characters who have obviously been beaten. In the event that 16 or more matching icons land in a cluster, you will receive 20x your bet in return.
Now for the victory symbols. Players can recognize them as the same 12 characters that make up the defeat symbols, but this time they are not covered in blood. Land 16 or more identical symbols in a cluster and get an award of 30x your original stake.
You will also happen upon colossal symbols. Both defeat and victory ones can appear on the reels as a 2×2 stack of symbols. These count as a group of 4 symbols. In order to win a payout, 4 or more icons must be on adjacent reels. Bunches are made vertically and horizontally.
The Wild can be distinguished quite easily. It is the word WILD, printed in orangey-red on a blue background. Wilds can substitute all paying symbols.
Bonus Features of Street Fighter II: The World Warrior Slot
The Wild in this game substitutes all symbols on the grid and helps you make bigger, better combinations. Players can also see a Wild Gauge on the left-hand side of the screen. It gets filled by 1 point at a time for every high-value symbol that forms a win. The gauge gets reset before every spin.
Street Fighter II: The World Warrior features an Avalanche effect. When a winning cluster lands on the reels, it then disappears. This function allows for new combinations to appear on the screen, creating the opportunity for more wins.
In the event that there are no winning combinations on the grid and your gauge is full, you activate the innovative Wild Combo feature. This attribute will randomly distribute Wilds around the reels.
Before you begin, you must choose 1 of 8 characters with which to fight. Each has a different RTP that can be found in the game information. You are pitted against an opponent who is selected at random. If you land a win on the reels, your opponent loses health points, and if you don't, you lose HP. The battle comes to an end when your fighter or your opponent runs out of health points.
In the event that you lose the battle, you will be brought to the Car Smash Bonus game. This game has the same controls function as the original street fighter. The aim is to wreck the car. When you complete the task of car-smashing, you can receive a reward of 5 to 15 times your wager.
Winning the fight will bring you to a Beat the Boss game. In this game, players are awarded with free spins. Free spins are active until the bonus rounds end. The feature consists of 4 boss levels and each one has its own multiplier. In level one, players are pitted against Balrog with a 2x multiplier. Level 2 will put you against Vega with a 3x multiplier. If you get to level 3, you will have to beat Sagat with a 5x multiplier. And finally, if you get to the Boss of Bosses, M. Bison, you will play with a 10x multiplier.
The free rounds only end if you lose. If you beat M. Bison, you will win an extra reward of 100x your stake for your troubles.
If you lose during the free spins round, you may be presented with the opportunity to start the current level anew. You can activate this feature by giving up some of your winnings with the Insert a Coin Gamble feature. This attribute is not available at all online casinos. It can only be triggered once per Beat the Boss game.
Verdict
This action-packed slot is a great way to enjoy a retro gaming experience while spinning the reels. NetEnt has revived this old-school fighting game with an excellent new version. Street Fighter II: The World Warrior slot is full of unique features and enthralling bonus games that will keep players entertained while allowing for them to win big, no matter the outcome of the fight.