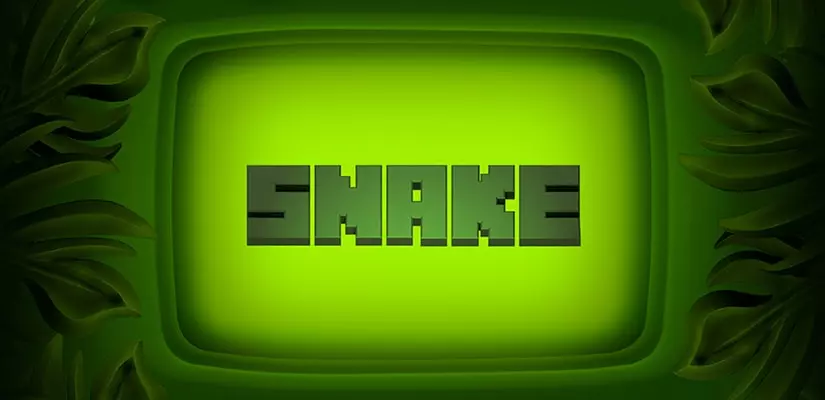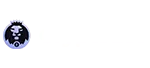 Get 25% up to $99999 Bonus
For new players at CryptoLeo Casino
Up to 25% Rakeback on each bet! Rakeback is calculated as a return percentage on each of your bets, depending on the edge that the house has on you theoretically. Rakeback percentage is dependent on a player's level. Levelling up is achieved through wagering with real money. Exclusive to slots. No rollover requirements. Total rakeback percentage for Bronze users can reach up to 14%. Total rakeback percentage for Silver users can reach up to 19%. Total rakeback percentage for Gold users can reach up to 24%. Total rakeback percentage for Platinum users is 25%.
Snake is a retro video slot that is brought to slot mavens by the game makers from G Games. It runs on 20 paylines, 5 reels, and 3 rows, and its RTP is 98.01%.
The theme of this slot becomes apparent almost right away, especially if you have ever owned a Nokia phone. Apparently, the software developers have drawn inspiration from the iconic game that is available across such phones, and which caused a stir back in the days.
Snake does not only deliver full-on entertainment but also lots of winning opportunities as it is packed with special features. It stands out as a refined version of the much-loved game because it allows slot lovers to bag the lucrative jackpot when they manage to complete an exclusive bonus game.
Snake Slot Summary
Provider
G Games
Paylines
20 fixed paylines
RTP
98.01%
Minimum Bet
$0,40
Maximum Bet
$80
Wild Symbol
N/A
Scatter Symbol
Three or more scatter symbols activate the free spins feature or the other special feature
Bonus Features
Free spins and bonus games with win multipliers
Jackpot
Yes
Symbols and Winning Combinations of Snake Slot
G Game's Snake was released with the idea to give everybody's favorite game a new lease of life, and as it seems, the attempts of the software developers were successful. While exploring G Game's Snake, you will notice that the game bears much resemblance to the game that was available on those already ancient phones.
As it seems, the developers from G Game's have wanted to give slot mavens the feeling that they are playing their favorite game on their Nokia phone. The reel grid is positioned where the numbers of the phone usually are, while on the screen, slot buffs will see two snakes that endeavor to protect a couple of eggs. In fact, different colors are used only for the symbols that will pop up on the reels. Players should pay special attention to the game's logo that is positioned right above the display of the phone because it plays a major role when the special features of the game are concerned.
The Snake slot is not that impressive when its animations are concerned, which is not that surprising, especially when you bear in mind that it is based on a slightly dated game. The dominating hues are green, and slot lovers will spot that in the background, there are lots of three leaves. The sound effects are unimpressive as well, and they are likely to give you the feeling that you are trying for size one of the old arcade games. Still, you may easily find them irritating after a while and turn them off.
While reveling in Snake, players will come across a total of nine symbols. The low-scoring icons in the game are represented by snake eggs that have different colors. The least rewarding are the blue and red eggs, next comes the pink and purple egg. The yellow and green egg is the most rewarding of the low-payers.
As you might expect, the highest-scoring icons are represented by colorful snakes. The yellow and blue snakes bring smaller payouts, while the pink and green snakes can bring you a greater balance boost, especially when you see five identical symbols to land at the same time.
The pungi or the instrument that is used by snake charmers is given the role of a scatter symbol. In the Snake slot, there is also a bonus symbol that is represented by a wooden box with snakes crawling out of it.
Bonus Features of Snake Slot
Even though the Snake slot is slightly unimpressive visually, its special features are what makes the game worth the candle. One of the special features slot mavens can activate when they set the reels in motion is the free spins feature. It starts when players get at least three pungi symbols, and on such occasions, they will benefit from 10 free games. If the feature is activated with 4 scatter symbols, slot buffs will get 10 free games and a prize that is worth 10x the wager they have made.
Getting 5 pungi symbols is what you should be hopeful for because in such cases, you will be gifted 10 bonus games, along with a prize that is worth 500x the total bet. What is more, players will have the opportunity to bag a massive payout as while the free spins last, their wins can be multiplied up to 10x.
In the Snake slot, there is yet another bonus feature that begins when you get a minimum of three boxes with snakes escaping from them. Then, you will be required to pick pallets during a special side game. While doing so, you will be granted different bonuses, cash rewards, or contributions to the jackpot meter. Players need to pick the pallets carefully because the side game will be discontinued if they pick a pallet with a bomb in it.
As long as the feature is triggered with four bonus symbols, players will be awarded a bonus game, along with a win multiplier of 50x. If there are five boxes with snakes in them, slot fans will benefit from a bonus game and a 500x win multiplier.
When you set the reels in motion, you should always check out if any of the letters from the game's logo have appeared. Each time this happens, the letters will be illuminated, and when the game's logo is light up, slot mavens will be awarded a bonus game.
If you have owned a Nokia phone, perhaps, you have attempted to run the line that keeps on expanding each time you manage to collect a new pallet, without eating up your tail or another part of the snake. This is precisely what you will be required to do during this bonus game. If you succeed, you will bag the jackpot of the game. Please remember that you will grab the jackpot also if you manage to fill the jackpot meter that is available during the other special feature.
Our Verdict
Although Snake is no great shakes when its visual appearance is concerned, the special features of this video slot can make up for this. The game is equipped with three different side games that can keep players animated for hours on end because of their entertainment value and the prizes they can walk away with. Still, the biggest draw of this video slot remains the jackpot players can bag either by filling the jackpot meter or by completing the bonus game.