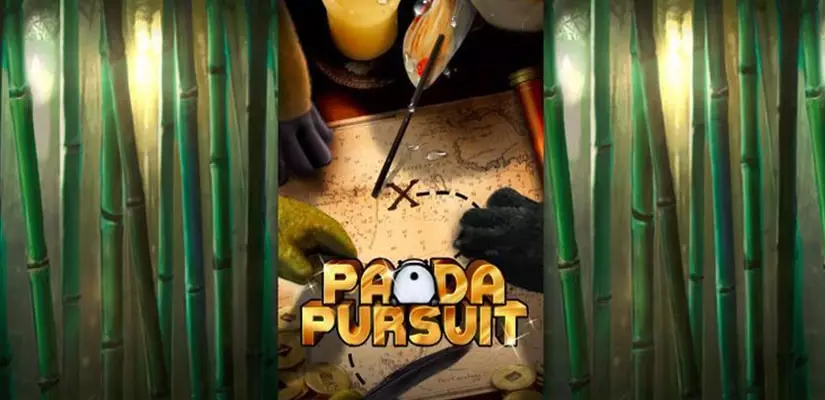 Panda Pursuit was recently released to the global online casino scene and it is certainly interesting if nothing else. Developed by Genesis, this video slot was designed for the Asian market and features an appropriate theme. As far as gameplay is concerned, Panda Pursuit features a 5-reel setup, with four positions on each reel. However, it does away with old-school paylines and instead implements a 1024-ways-to-win system. This allows players to form combinations by lining up symbols simply adjacent to each other, rather than along predetermined pay ways. In this review, we will explore all features of Panda Pursuit and give our honest opinion on the game.
Panda Pursuit Slot Summary
Software Provider
Genesis
Payline Number
1024 ways to win
RTP
97.25%
Minimum Bet
$2.00
Maximum Bet
$250
Wild Symbol
Yes
Scatter Symbol
Yes
Bonus Features
Free Spins, Multiplier, Multiplying Multipliers
Jackpot
N/A
Symbols and Winning Combinations of Panda Pursuit Slot
The symbols in Panda Pursuit fit the theme more or less. The basic symbols separate into two different categories, specifically, low- and high-paying. The former is made up of High Cards, starting from Nine to Ace. Many of these symbols share the same payout structure. Specifically, the symbols from Nine to King will all pay 100 coins whenever you form a combination of five with the same symbol. The Aces, on the other hand, pays marginally more, 125 coins for a maximum sequence.
The rest of the basic symbols take the form of several animals. First comes the Fish symbol, which comes with a payout of 150 coins for the maximum combination. Then comes the Turtle symbol and if you line up five of these you will earn 200 coins for your trouble. Second-to-last is the Monkey symbol, offering a reward of 300 coins. Finally, the Panda symbol is the best-paying symbol of the basic variety and you will get 500 coins when you hit five at once.
As for the special symbols in Panda Pursuit, there are two to account for. The Wild symbol is the only one in the game without a paytable of its own. However, it will stand in for other symbols when forming combinations. Then comes the Scatter symbol, which also offers the best payout in the game. Specifically, you will take home 800 coins whenever you spin five of these anywhere. Additionally, the Scatter will give you the opportunity to trigger free spins.
Bonus Features of Panda Pursuit Slot
As you play the game, eventually you will trigger the Panda Pursuit Free Spins round. This is done by spinning 3 or more Scatter symbols. Depending on the number of symbols involved, you get between 8 and 20 free spins. If during the round, you spin 2 or more Scatters, you will earn additional spins, thus extending the duration of the round. The minimum threshold is 2 Scatters which adds 5 more spins up to a maximum 20 additional spins for 5 Scatters.
Something else that you should be aware of is the role that the Wilds play during the free spins. Every time a Wild lands on the reels, it will add a multiplier between x2 and x4 at random. Not only that, but when you have more than one multiplier active, these will not add up, but rather multiply with each other. Therefore, if you have two x4 multipliers on the reels, they become x16. This can go up to a maximum of x64 with three x4 multipliers.
Our Verdict
Panda Pursuit is certainly appealing both aesthetically and in terms of gameplay. The free spins multiplies are a common feature in Genesis titles, appearing in other games, such as Savanna King. While rehashed, this addition is no less welcome as is the win potential it offers. However, if you have encountered it before, you may be in the mood for something different.