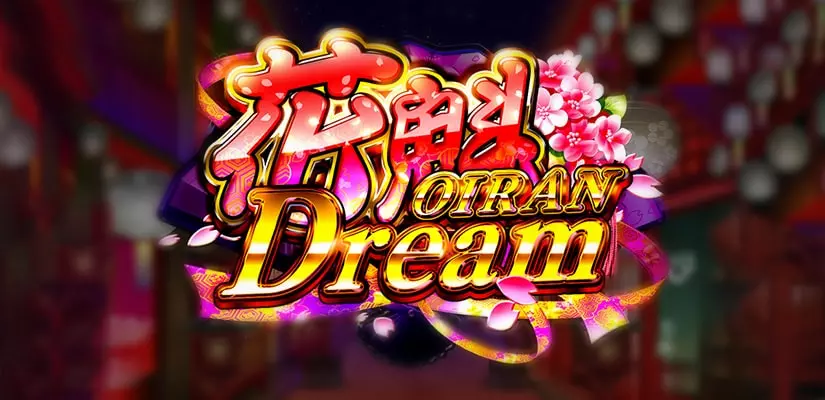 Oiran Dream is a Japanese-style anime game. This dream-related game features a gorgeous Japanese lady who sits atop the reels, enticing players with her attractiveness. Oiran Dream is definitely an adult-themed slot. The term "Oiran" is a historic name for a legal, high-ranking escort.
This slot boasts a classic 3-reel grid with 3 symbol rows. There are 5 paylines on this slot game and a pretty decent RTP of 96.34%. Oiran Dream has lots of fun and exciting bonus features that are sure to attract your undivided attention.
Oiran Dream Slot Summary
Software Provider
Golden Hero
Paylines
5
RTP
96.34%
Minimum Bet
$0.20
Maximum Bet
$100
Wild Symbol
–
Scatter Symbol
–
Bonus Features
Free Spins, Respin Feature, Oiran Rush, Doki Doki Time, Kamon Bonus
Jackpot
2,500x bet
Symbols and Winning Combinations of Oiran Dream Slot
While spinning the reels of this alluring game, you will encounter many rewarding symbols. In the event that you land 3 blue cards on a payline, you will be awarded 0.4x your wager. If you match 3 green cards in a winning combination, you will get 0.6x your bet. For 3 purple cards on a payline, players will receive 0.8x their stake. And if you manage to land 3 red cards in a line, you will be awarded 1x your initial wager.
The blue pot awards you 3x your wager if you land 3 on a payline. In the event that you land 3 sunsets-with-trees in a row, you will be granted 6x your bet. If you manage to land 3 red dolls on a payline, you will receive 10x your wager. The highest paying symbol is the yellow cat. Land 3 of them in a row and get a whopping prize of 20x your initial bet.
Other than those symbols, you will also encounter the pink 7, the rainbow 7, and the respin symbols. If you land 3 respins, you will be awarded 0.5x your bet and a free respin. If you land 3 pink or rainbow 7's, you will get 2x your wager.
Bonus Features of Oiran Dream Slot
Oiran Dream slot lacks the usual Scatter and Wild symbols. In their place, a multitude of other attractive bonus features have been provided for players to enjoy. One of those features is the respin one.
Land 3 respin symbols on a payline and the reels will automatically respin. When this happens, Oiran changes her outfit color. The chance to activate Oiran Rush elevates with every color change following the order from green to purple to red. If three respin symbols land on a payline 3 times in a row, either Oiran Rush or Doki Doki Time feature is activated.
Oiran Rush is when 7 free spins are initiated. If Sakura glows, retrigger is activated. If Yakumo moves around, Doki Doki Time is triggered. The chance to initiate the Doki Doki bonus elevates if the moon symbol lands on the reels.
Doki Doki Time can be initiated in the event that 7 symbols land on a payline and Yakumono shifts her position. Players can opt to play one of two ways – Combo, or Burst.
When playing Combo Doki Doki Time, you have the option to select Payout, Continue, or Level up. The result of the game depends on players' decisions. The lucky draw will display results every time an option is selected. If you have opted for Burst Doki Doki, you will get the full prize all in one go.
Players can also trigger the Kamon Bonus game while spinning the reels of this intriguing slot. Kamon is a bonus game where you roll the dice in order to move around the roulette board the number of times that is shown on the face of the dice. Players will have the opportunity to carry on rolling the dice and win big prizes. The game will proceed until the dice lands on the collect button. Then your rewards will be paid out and you will go back to the base game.
Verdict
Oiran Dream slot has a lot going for it. This game is engaging and quite unique with its lack of Scatter or Wild symbols. But it doesn't leave its game bare, quite the contrary. Players can indulge in an array of bonus games and features. Oiran Dream boasts great graphics and animations. You have the opportunity to win some juicy, attractive rewards while spinning the reels of this slot.