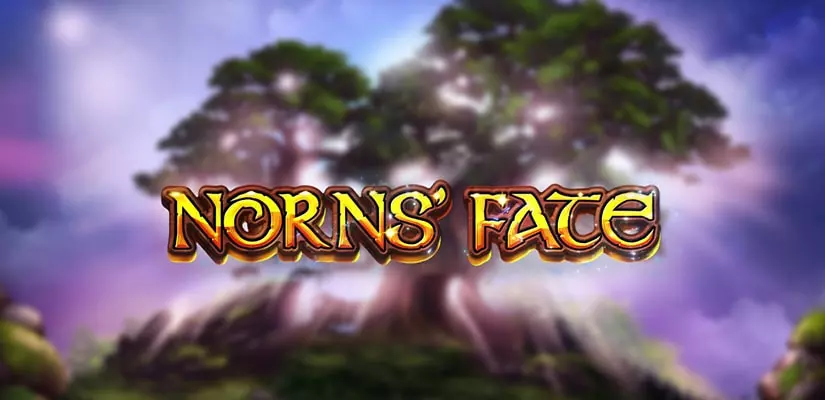 This December 2019 release from GameArt transports players to the mystical world of Norse mythology. Even though Odin Allfather makes an appearance in this slot, the Norns take their place above the Gods as controllers of the destiny of mortals and Gods alike.
While Nordic-themed slots are nothing new, Norns' Fate is an impressive offering in an overpopulated genre. GameArt has a knack for crafting slots with stunning visuals and interesting features, Norns' Fate is no exception to this.
Join Odin on the fields of Asgard as you gaze up at Yggdrasil while the Norns spin the thread of fate in your favor.
Norns' Fate Slot Summary
Software Provider
GameArt
Payline Number
30
RTP
96.00%
Minimum bet
$0.30
Maximum bet
$150.00
Wild Symbol
Yes – Odin head
Scatter Symbol
Yes – Red, Green, and Blue Norns
Bonus Features
3x Free Spins variations
Jackpot
3,200x bet
Symbols and Winning Combinations of Norns' Fate Slot
The 6×4 grid reel is set against the spectacular backdrop of the World Tree, Yggdrasil on the other-worldly fields of Asgard. The background is not crowded with details giving it the natural, almost sacred, feeling you would expect from the site of an ancient tree.
The grid itself looks to be carved from wood with Nordic carvings accenting the corners. The moss and plants climbing up the sides further add to the feeling that it has weathered the passage of time.
The symbols at play on the reels are what you would expect from a Nordic-themed slot, runes carved from stone, an Odin head, and a variety of Goddesses. Norns' Fate uses a total of ten symbols, six regular, one wild, and three scatters. The regular symbols are made up of a mix of runes of varying value, while the wild symbol is represented by Odin himself, the three scatter symbols are portrayed by the titular Norns.
As with most GameArt productions, Norns' Fate will appeal to a wide range of players and betting styles. The slot supports a bet ranging from $0.30 up to $150.00 and coin denominations starting from $0.01 up to $5 per line. The top payout of 3,200 times the bet and medium volatility will also draw players in with the possibility of winning big.
Similar to previous GameArt titles, Norns' Fate is compatible across a variety of devices running on both iOS and Android.
Bonus Features of Norns' Fate Slot
Norns' Fate is not as feature-loaded as other GameArt releases, this is not to its detriment, however. Rather than packing in as many special features as possible ready to overwhelm your senses, Norns' Fate focuses on quality.
The slot provides three versions of Free Spins, while all three reward you with fifteen free spins and a three times bet multiplier, they offer different reward methods during the free spins. As usual, to trigger the free spins you need to have three scatter symbols appear on reels four, five, and six. What your free spin fate will be depends on which one of the Norns you encounter.
The Norn of the Past is represented by the green scatter symbol, this Goddess will choose one symbol at random and replace it with an Odin wild symbol.
The Norn of the Present as represented by the red scatter symbol will pick a multiplier of up to 9x to give your winnings a welcome boost.
The Norn of the Future represented by the blue scatter symbol will pick one rune at random to expand and increase the chances of wilds appearing.
The wild symbol, represented by Odin himself, operates as experienced slot fans would expect. Wilds can be substituted for any other symbol, with the exception of scatters, to help increase your winnings.
Verdict
With medium volatility and a 96% RTP, engaging features, and beautiful graphics, Norns' Fate is likely to follow in the footsteps of its predecessors and quickly become a favorite of experienced and new slot fans alike. The reels of fate are waiting for you to give them a spin, and there's no better slot to do it on than the one governed by the Goddesses of fate themselves!