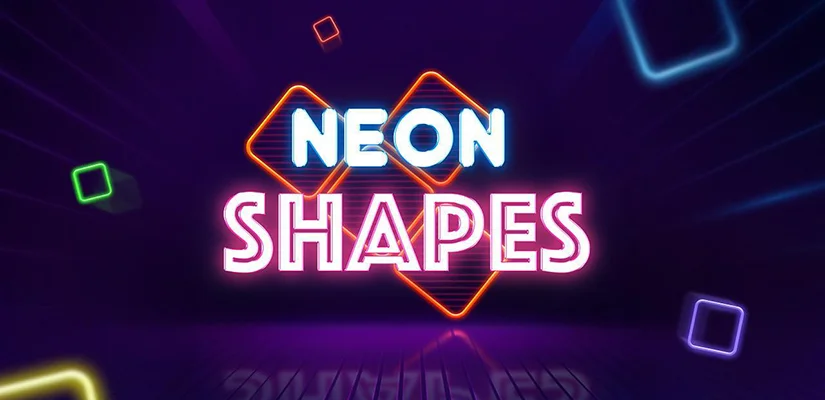 Get 350% up to $3500 Bonus
For new players at Cherry Gold Casino
Powered by Evoplay, Neon Shapes is among its most recent releases. Utilizing state-of-the-art technology, it is completely compatible with desktop and mobile devices. Although echoing the traditional Tetris game, Neon Shapes stands out with its bright and contemporary design.
With no spinning at all, Neon Shapes would be a perfect fit for those who prefer the blend of skill and strategy. The primary goal involves dragging and arranging as many shapes on the board as possible. Bonus points are awarded during the course of the game. The minimum wagers start at $0.10, while the maximum ones reach $500.00. Neon Shapes' RTP stands at 96%. Read on to learn more about Neon Shapes!
Neon Shapes Slot Summary
Provider
Evoplay
RTP
96%
Minimum Bet
$0.10
Maximum Bet
$500
Wild Symbols
N/A
Scatter Symbol
N/A
Bonus Features
Skill Points
Jackpot
x9999.99
Symbols and Winning Combinations in Neon Shapes
The very name of the slot brings to mind the neon-lit streets of a bustling city, while the repetitive, pulsating audio effects urge players to find the perfect place for the emerging shapes time after time. The design has been chosen with simplicity and non-obtrusiveness in mind, to minimize the chances of distractions.
The first thing that players are supposed to adjust is the preferred bet amount. Comprising 64 tiles in total, the board of the game has a square form. Right next to the board, players are provided with three shapes, which should be drag and dropped on the board. Once the first three shapes are positioned, players are presented with a fresh set. The game continues until there is no place on the board.
The ultimate goal is to fill as many lines as possible, both horizontally and vertically. The option to rotate the shapes becomes available as soon as the rotator meter is filled by earning 300 Skill points.
Neon Shapes lacks the standard features of typical slots and there are neither wild and scatter symbols, nor bonus features.
In terms of quantity, there are 114 randomly generated shapes in total, evenly distributed between the three types – 'Ordinary', 'Gold', and 'Orange'.
Bonus Features of Neon Shapes
The three types of shapes return different payouts. The Ordinary shapes reward Skill points to players. Aside from Skill points, the Gold shapes bring players a balance boost as well. Although the Orange shapes are identical to the Gold ones, they feature a higher payoff. Winnings from Gold and Orange shapes are randomly awarded for each element of the shape.
Keep reading to find out more on how Skill points are awarded in Neon Shapes. Any shape that is placed on the player board brings 10 points. Players who succeed in clearing a vertical or a horizontal line are awarded 100 points. Placing a rotated shape also grants additional 100 points.
Those who have gained enough experience and have succeeded in ending the round faster than the previous one, are eligible to obtain 250 points. Utilizing the Gold and Orange shapes to maximum effect also works to the player's advantage. Clearing an entire Gold shape after placement adds 500 points to the final balance. Players receive the same amount of points for clearing the entire board of shapes.
What is more, Neon Shapes fans receive bonus Skill points if they succeed in clearing simultaneously several lines. Those who are skilled enough to clear two lines receive 300 points, while players who clear three lines are eligible to get 600 points. What is more, four lines in one go ensure 1,000 points, five lines would yield 1,500 points, and six lines grant a total of 2,100 points. To calculate the final results, basic and additional points are summed up.
Verdict
Neon Shapes is without a doubt a one-stop solution for those slot fans who are engrossed by non-standard, strategic games, and those who love to create order out of the chaos. This tile-matching adventure will be surely appreciated for the unique gaming experience and the skill-based entertainment element that it provides to players.