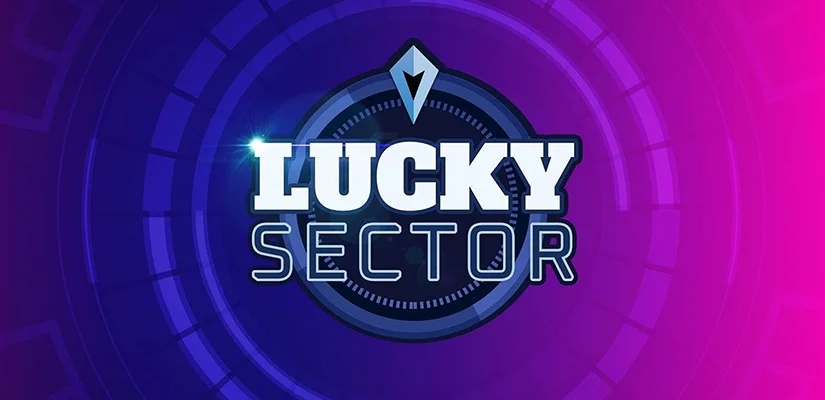 Get 350% up to $3500 Bonus
For new players at Cherry Gold Casino
Evoplay is quite productive this year, launching new and more enticing titles. Today we will introduce you to the Lucky Sector game, where the more bettors participate, the bigger your winnings can be. The rules of the game are the simplest you can imagine, and at the same time, if you follow them and are brave enough when betting, your winnings can reach up to $960,000.
We caught your attention, didn't we? If you still don't feel confident in this type of game, you can start with the minimum allowed bet of $1, and when you feel the thrill of the game, raise your adrenaline with bets to a maximum of $10,000.
Lucky Sector Slot Summary
Software Provider
Evoplay
RTP
96.00%
Minimum Bet
$1
Maximum Bet
$10,000
Special Symbols
Differently colored sectors depending on the number of players
Special Features
An additional bet for a better chance of winning
Jackpot
$960,000
Symbols and Winning Combinations in Lucky Sector
To increase your possible winnings while betting within the Lucky Sector instant game, you cannot rely on special symbols or combinations, as in the classic slot titles. There are also no reels, rows, columns, lucky combinations, or anything like that.
What is specific here is that you win if the wheel stops at your assigned sector with a particular color. If your sector color is the lucky one, you will get all the winnings.
The wheel zones are not fixed and come in different sizes, depending on the number of players whose bets are placed within the current game round. Logically, the bigger the sector is, the more likely you are to win. Exactly how much you will get is determined by the total sum of all bets (after deducting the 4% casino margin).
The different colors make the layout of the game look lively and pleasant, but do not have any specific importance for the bettors. The color nuances featured within the Lucky Sector game are diverse, as there is no maximum limit to the number of players who can take part in a certain round.
Bonus Features of Lucky Sector
Like many other instant win games, Lucky Sector does not provide free spins or any other type of bonus features. It attracts bettors from different parts of the world with its simplicity and high maximum winnings.
The only things that are somewhat reminiscent of bonus features are the achievements. Whether we are talking about a job, a hobby, or in this case, a game, we all enjoy being recognized for our efforts and good results. Lucky Sector rewards its users with various virtual cups when they achieve a minimum of 100 wins, as well as with medals given after playing a certain number of rounds. Punters receive a green medal when they pass 100 rounds, a blue medal for passing 500 rounds, etc. It should be borne in mind that none of the cups or medals has a financial value.
If you have already placed your bet, but notice that more bettors are joining the relevant round of the game, you have the right to place an additional bet, which will further increase your chances of winning.
We could say that this game of Evoplay has the so-called social features, as bettors can communicate with each other in the chat section and share their experience. In addition, the most recent cups and medals are displayed next to your avatar, which can be seen by everybody.
In the upper right corner of the screen, there is a drop-down menu where you can choose which room to enter as the options differ depending on the minimum allowed bet – $1, $10, $50, etc.
Verdict
If you are looking for a fast, fun, and potentially lucrative gaming experience without complicated rules, the Lucky Sector game developed by Evoplay deserves to give it a try. If you have the chance to bring together luck, high stakes, and a large number of rivals, you can win an impressive amount.