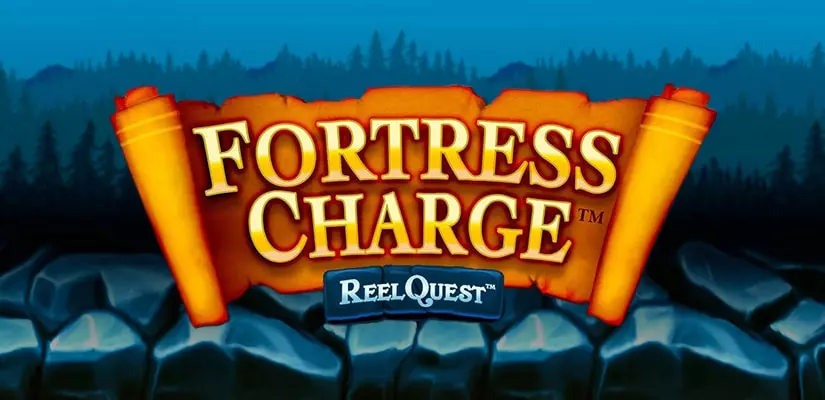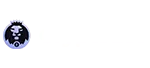 Get 25% up to $99999 Bonus
For new players at CryptoLeo Casino
Up to 25% Rakeback on each bet! Rakeback is calculated as a return percentage on each of your bets, depending on the edge that the house has on you theoretically. Rakeback percentage is dependent on a player's level. Levelling up is achieved through wagering with real money. Exclusive to slots. No rollover requirements. Total rakeback percentage for Bronze users can reach up to 14%. Total rakeback percentage for Silver users can reach up to 19%. Total rakeback percentage for Gold users can reach up to 24%. Total rakeback percentage for Platinum users is 25%.
As a way to make the gaming experience of players more exciting and different, Crazy Tooth Studio has collaborated with Microgaming on the creation of Fortress Charge. This game is nothing like your typical slot variations and it offers a brand new way to have fun and land payouts.
The slot is spread across 6 reels and it has 3 paylines that will grant payouts from left to right, starting from the far left reel. Instead of landing winning combinations, however, Fortress Charge will have heroes heading to quests across the paylines of the slot. Every quest may earn players different payouts, or it can end with a defeat. Nevertheless, this is an extremely fun game that deserves your attention.
Fortress Charge Slot Summary
Provider
Crazy Tooth Studio
Paylines
3
RTP
96.45%
Min Bet
0.10
Max Bet
15
Wild Symbol
N/A
Scatter Symbol
N/A
Bonus Features
Reel Quest
Jackpot
N/A
Symbols and Winning Combinations of Fortress Charge Slot
If you take a look at the paytable of Fortress Charge, you will notice that there is a myriad of symbols that can land you a win in a slightly different way. In the leftmost reel, you can get a hero who will try to advance to the last reel and collect your prizes along the way. You can have Beast Hero who defeats the Ogre Villain, Dragon Hero who will beat the Ogre Villain and the Spikes Villain, Elf Hero who will defeat the Scorpion Villain, Dwarf Hero who can win over the Boulder Villain, and Knight Hero who will bring down the Scorpion Villain and the Snake Villain.
Even if a hero cannot beat one of the villains, it is possible to encounter a special weapon on the following reels and defeat the villain. A Fire Potion will allow you to beat the Spikes Villain, the Spear Accessory defeats the Ogre Villain, the Wooden Shield can be used against the Scorpion Villain, and the Shiny Shield can defeat the Scorpion and the Snake Villains. The best item is the Magic Wand Accessory that can defeat all Villain symbols.
Along their journey, the heroes can win you between 3x and 10x your bet by smashing Chest symbols. At the end of every row, there is a Fortress that will award a payout when it is reached. Players can also multiply their winnings thanks to a 2x symbol. There might be empty spots that will simply allow the hero to move to the next reel.
The fortress with a yellow flag can award anywhere between 10 and 14.50 credits for a bet of a single credit. The purple fortress can pay out between 15x and 75x your single-credit bet. The highest payout of 100 to 1,000 credits for a wager of 1 credit can be won by reaching the red fortress.
Defeating the Ogre Villain will pay out 0.50 credits for a single-credit bet. The same stake will pay out 0.60 credits for a defeated Scorpion Villain, 0.70 credits if you beat the Spikes Villain, 0.80x your bet if you defeat the Boulder Villain, and 0.90 credit for a win over the Snake Villain.
Bonus Features of Fortress Charge Slot
As you have probably noticed, Fortress Charge offers a different slot experience, thanks to its Reel Quest feature. Instead of triggering bonus games via special symbols, you will have the opportunity to stack up different payouts on every row of the slot. The outcome of every spin depends on whether you will get a hero on the first reel and whether the hero will successfully reach the final destination of the row.
The fortress that can land at the end of each row is randomly picked and the highest-paying one can land on any row. Even if you end up losing a spin round, you can quickly hover over any villain and see which hero or weapon can defeat the specific symbol. As mentioned earlier, you can encounter a 2x symbol along the quest on any row. It is possible to have up to 4 multiplier symbols that can award a total of up to 16x your winnings.
As the landed hero advances to the next reels, it is possible for a random Fireball to appear. It will defeat the villain that is encountered on the quest and will allow the hero to move closer to the fortress. The best thing about this randomly-triggered feature is that it is possible to get multiple fireballs on one line. If no heroes land on the first reel, the game is concluded and you can choose to have another spin. It is possible, however, to have 2 heroes advance to 2 fortresses in the same game.
Verdict
Fortress Charge provides a different approach to playing video slots. Instead of the typical spinning of reels, you will have noble heroes conquering fortresses by defeating various villains. This slot variation has high volatility which means fewer small wins but a great chance of landing major payouts. If you want to try something different, you should definitely give Fortress Charge a chance.