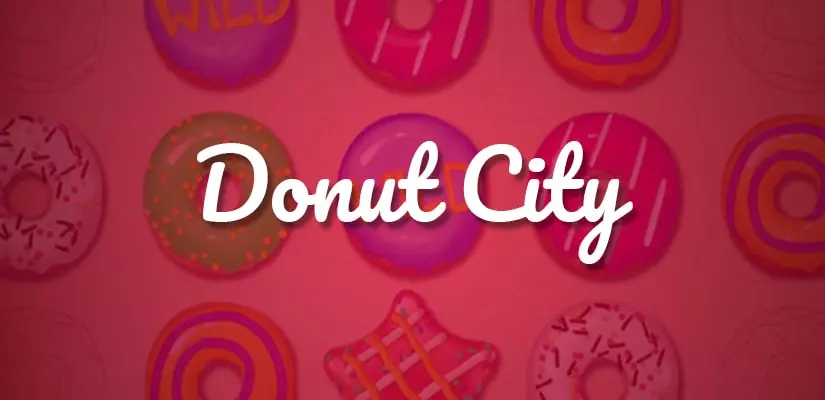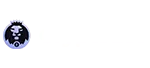 Get 150% up to $3000 Bonus
For new players at CryptoLeo Casino
18+ New Customers only. Min deposit $20. Max bonus $3000. EXCLUSIVE: Up to 25% Rakeback on each bet! Instant, Weekly, and Monthly Rakeback. No wagering requirements. No upper limits on the Rakeback amount. The Rakeback percentage depends on the Rakeback reward level.
Boasting vibrant and vivid graphics, Donut City is a video slot players should avoid betting on, especially if they cannot resist sweets. The structure of the reels looks standard at first glance as it consists of 5 reels and 5 rows, but the peculiarity here is that not all positions will be working from the outset of the game.
The name of this video slot is quite indicative of what is going on across the reels because the icons that will pop up on the game window come in the way of donuts with different glazings. This food-themed slot has much more to offer than a handful of delicious-looking donuts, and players might be tempted by the built-in extras of this game. Boasting a free spins feature and re-spins, Donut City poses as a nice option for slot buffs who prefer simple, yet gripping slots.
Donut City Slot Summary
Provider
SmartSoft Gaming
Paylines
From 135 to 1,875 ways to win in the base game and 3,125 in free spins
RTP
95.80%
Minimum Bet
$0,20
Maximum Bet
$100
Wild Symbol
The wild donut symbol can serve as a stand-in for all other donut icons
Scatter Symbols
N/A
Bonus Features
Free spins and re-spins
Jackpot
N/A
Symbols and Winning Combinations of Donut City
Donut City is a video slot with adroitly-crafted visuals players will certainly appreciate. Its visuals are exceptionally detailed and feature 3D quality, which might help players get the feeling that they are in the cake shop where the reel action takes place. The reels are set within a donut box, which is recreated with great attention to details. It seems that on the left-hand side of the reels, there is a woman that is working on her laptop and that takes a sip of her coffee and takes a bite of her donut from time to time. There is another customer of the cake shop who is standing on the other side of the donut box who is still trying to decide what to order. Reel spinners might enjoy the colors that are used in the game because they are bright, yet easy on the eye.
Besides, there is lively audio, which puts the finishing touches to the gameplay.
As likely as not, players might be tempted by the symbols that will land within the box in which the reel engine is set because they all come in the way of tasty-looking donuts that have a nice icing.
While inspecting the payscale of Donut City, players will notice that this is a rather straightforward game, which turns it into a viable option for all reel spinners, regardless of their expertise.
The pay scale of Donut City is made of a total of ten icons, five of which award payouts that are across the board. As long as players see the blue donut with yellow and white lines, the pink donut with white lines, the green donut with yellow sprinkles, the star-shaped pink donut, or the pink donut with white icing and sprinkles to take up five positions at the same time, they will produce a payoff of 20 credits.
There is also an orange donut with purple icing, which brings about wins of 40 credits for five matches, as well as a yellow donut with blue sprinkles and purple icing, which grants 60 credits. The blue donut with purple icing provides payoffs of 80 credits, while the donut, which has the shape of seven metes out prizes of 100 coins.
The cocoa donut with lots of sprinkles and the donut with the smiling face on it are the two icons that distribute the most generous prizes of 400 and 200 credits, respectively.
Getting a prize will be possible if players see donut symbols to pop up on three or more reels simultaneously, starting from the leftmost end of the screen.
A special donut is added to the menu as well, and winning combinations will be made more likely, thanks to the donut with purple icing on which Wild reads.
Bonus Features of Donut City Slot
It is true to say that the bonus mechanics of Donut City are what makes the game so entertaining for slot buffs. As we already said, the reel engine of this video slot features a total of 25 positions (5×5), and what players will notice as they first load the game is that initially, not all positions will be taken up by symbols.
At the beginning of the round, 12 of the positions from the game board will be empty, while the remaining 13 positions will be occupied by symbols. New rows will be revealed as the game progresses, and winning combos are formed. Each time players land a winning combination, they will see that two new spaces will be unlocked. What is more, hey will get to benefit from a re-spin, and the ways in which wins can be scored will be increased further.
The maximum number of re-spins slot mavens can enjoy in a row are five, and the ways in which winning combos can be completed on the first re-spin are 135. On the second re-spin, their number will grow to 405, while getting three wins in a row will mean that landing a win will be possible in 1,125 ways. On the fifth re-spin, the ways to win run into 1,875, and what is even better is that players who see so many consecutive wins will trigger the free spins functionality.
During the eight rounds of free spins, players will be awarded, hitting a winning combo can be achieved in 3,125 ways.
The special donut wild icon is the only power symbol Donut City boasts, and its availability is limited to the second, third, and fourth reels only. The donut wild icon facilitates the completion of winning combos as there is no other symbol it cannot act instead of.
Our Verdict
Boasting a fun and unpretentious theme, Donut City might pose as the perfect fit for players who want to get an enjoyable and potentially, rewarding reel-spinning adventure. Furthermore, the game looks great, thanks to the HD quality of the graphics, which turns this food-themed slot into a must-try option. The maximum prize of 480,000 credits might be enough to convince players that Donut City is worth giving a shot.