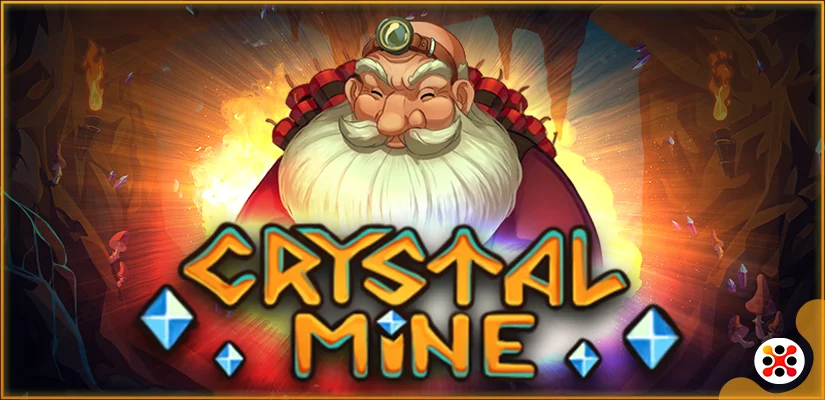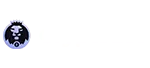 Get 150% up to $3000 Bonus
For new players at CryptoLeo Casino
18+ New Customers only. Min deposit $20. Max bonus $3000. EXCLUSIVE: Up to 25% Rakeback on each bet! Instant, Weekly, and Monthly Rakeback. No wagering requirements. No upper limits on the Rakeback amount. The Rakeback percentage depends on the Rakeback reward level.
Mancala Gaming is a developer that never ceases to amaze when it comes to how it illustrates and designs its games, and Crystal Mine is no exception. This time, you find yourself deep within a colorful and beautifully illustrated ruin with treasures just waiting to be taken. The background music serves to enhance the atmosphere even further, making it clear that you are in for a thrilling adventure.
The gameplay loop itself is pretty comfortable and entertaining. It offers some player-friendly features in the form of extra spins and an interesting bonus mode that can make your gaming sessions even more lucrative.
Crystal Mine Slot Summary
Provider
Mancala Gaming
Paylines
25
RTP
95%
Min Bet
25
Max Bet
2,250
Wild Symbol
Moss-covered stones
Scatter symbol
A wooden arrow that grants an extended spin. Dice symbol which unlocks the bonus game mode.
Bonus Features
Roll the dice and win extra spins, money, or the opportunity to double or quadruple your winnings. Progress bar – losing grants you free spins.
Jackpot
10500x Bet
Symbols and winning combinations of Crystal Mine
The action happens in the middle of the screen, where you will see 5 reels, each filled with various symbols. All of the aforementioned symbols are intricately designed to fit the cozy yet adventurous atmosphere of the game. In addition, wins are achieved when you land a combination of 3, 4, or 5 copies of the same symbol spread across one of the 25 paylines. Only the highest-paying combination will be won per spin.
On your adventure, you will encounter enchanting crystals which, upon closer inspection, are shaped to look like the symbols you would see in a deck of cards. When you get 5 copies of clubs, diamonds, or spades, you are granted 4x your stake. Hearts, on the other hand, are a bit special because they will reward you with your stake x4.8.
You will also meet half a dozen dwarves on your journey, each offering more rewards than the last. The first dwarves you could run into are the ginger dwarf and the man who is smoking a cigar. Although the first individual's rewards are not as high at lower combinations, both of them will give you your wager times 8 if you get 5 copies of either one.
Coming across a fellow with a tattoo on his shoulder is also very likely, and 5 copies will leave you with your stake times 10. Next, a dwarf with a magnificent white beard will give you 14x your stake if you get 5 symbols, and the by far most generous dwarf is a tattooed lady who will award you with your initial wager x16 if you see 5 copies of her on your reels.
Several unique symbols also have the chance to appear, each performing a special function. Wilds, for instance, are represented by moss-covered rocks and can substitute for any of the other symbols excluding scatter symbols. You will thus be given a higher chance to land a winning combination. There is also a wooden arrow that will make the reel continue spinning until said symbol disappears.
Finally, you could also stumble upon pairs of dice. Getting at least 3 copies of this symbol will allow you to begin Crystal Mine's bonus game mode.
Bonus features of Crystal Mine
Crystal Mine offers an enchanting experience to its players with several special features that will make each gaming session all the more fun.
The progress bar tucked above the reels is where you will see the first interesting feature. This seemingly unassuming part of Cyrstal Mine's UI offers one of the most beloved aspects of playing slots, which is free spins. It takes note of all of your losses and gives you the appropriate amount of free spins. If you end up being unlucky 3 times, you will receive 1 spin free of charge. The more you lose, the more free spins you receive. The maximum number of losses you can incur are 10, upon which you will receive 250 free pulls. Free spins can be used as one sees fit, but do keep in mind that upon winning, all of the free pulls you have accumulated will be lost.
Next, we will move on to Crystal Mine's extended spins. The way this feature works is pretty straightforward, if you see a wooden arrow, the reel will not cease to spin until the arrow is gone. In other words, you will get another opportunity to land a winning combination.
Lastly, we will focus on the game's bonus mode. In order to play it, you must first get 3 or more dice symbols on the reels. Once that happens, you will be given 5 free dice rolls with which you can receive various rewards. This includes money, extra rolls, or the opportunity to double or quadruple your winnings. There are, however, a few possible negative outcomes, namely landing on a -1 which will take away one of your dice rolls, or landing on a "Lose" which will basically kick you out of the bonus mode.
In addition, if you get more dice symbols on the reels, you will be granted the chance to win bonuses: 4 symbols give the opportunity to get a 100-credit bonus, while 5 copies will give you a shot at winning a megabonus worth 1000 credits.
Our Verdict
Crystal Mine's game mechanics make for an entertaining experience full of exciting moments, and the top-notch artwork and sound design tie everything together into an overall pleasant package. The slot is, to put it simply, an absolute joy to play and most definitely worth trying out.