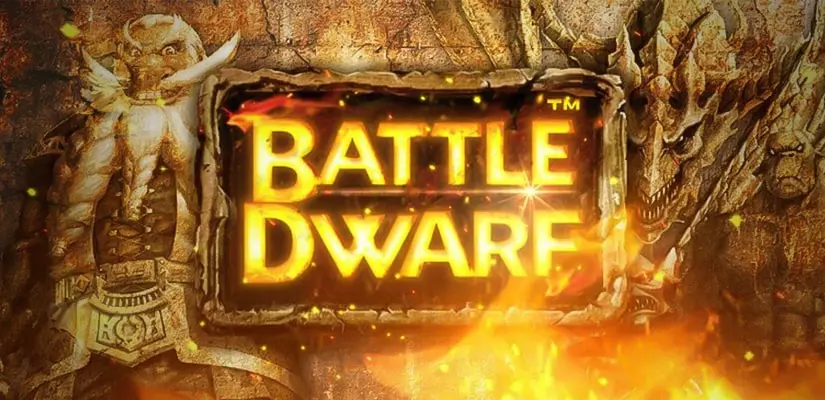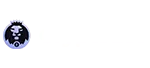 Get 150% up to $3000 Bonus
For new players at CryptoLeo Casino
18+ New Customers only. Min deposit $20. Max bonus $3000. EXCLUSIVE: Up to 25% Rakeback on each bet! Instant, Weekly, and Monthly Rakeback. No wagering requirements. No upper limits on the Rakeback amount. The Rakeback percentage depends on the Rakeback reward level.
Are you ready to dive into deep, dark mines and test your mettle against goblins, trolls, and dragons? This is what recent release, Battle Dwarf, from the Golden Hero studio offers to brave warriors willing to risk it all for glory.
Battle Dwarf is an exciting 3×3 slot packed with unique features that are sure to entertain and delight slot and fantasy fans alike. Strap on your armor, ready your ax and prepare yourself for a thrilling adventure with substantial rewards.
Battle Dwarf Slot Summary
Software Provider
Golden Hero and Japan Technicals Games
Payline Number
5
RTP
96.00%
Minimum bet
$0.20
Maximum bet
$100
Wild Symbol
No
Scatter Symbol
Yes
Bonus Features
Battle Mode, Chests, Elf Bonus, Ragnarok Mode, Treasure Rush
Jackpot
300x bet
Symbols and Winning Combinations of Battle Dwarf Slot
Tales of underground cities inhabited by dwarfs mining in the darkness for untold riches have captivated us for centuries. From books and cinema to video games, there are few who cannot name a fantasy franchise without them. Slot games are no exception, there are a plethora of dwarf themed slots available online.
With Battle Dwarf, Golden Hero has created something unique. The backdrop to the slot is beautifully illustrated and draws on the fascination with finding an ancient doorway deep in the mountains that leads into the depths of the Earth. When playing you find yourself looking at a snow-capped mountain with piles of sparkling gems leading to a grand entrance carved into the mountainside.
The 3×3 grid is framed by carved stone and transparent in the middle, allowing you to look upon the distant entrance. The 3×3 format of the reels can be a little jarring for Western audiences not used to the pachislot style at first, but you quickly adapt when the action starts. The three reels are populated by ten well-crafted symbols, which are:
Low worth – Shield, Helmet, Hammer, Ax
Medium worth – Goblin, Troll, Dragon
High worth – White-bearded Dwarf
Scatter – Golden 'VS Battle'
Special – Treasure chest
Despite its high volatility, Battle Dwarf is sure to become a favorite in the online slot world. The graphics, custom recorded audio track, and interesting gameplay allow this slot to stand apart from the mass of fantasy-themed slots found elsewhere.
Bonus Features of Battle Dwarf Slot
Golden Hero didn't just go above and beyond with the cosmetic aspects of this slot, the well-developed features also show just how much care and attention went in its production.
One of the first features you're likely to notice in the base game is the appearance of a treasure chest on the reels. When a treasure chest lands, a short opening animation plays to reveal a bet multiplier of 3-300 times your bet which is added to any other winnings from that spin. Treasure chests also perform differently in the Treasure Rush feature, here they will add between 1 – 10 extra free spins.
The second special symbol to appear in the base game reels is the VS Battle symbol. When these appear, they become sticky, or locked with chains, and trigger a respin of the remaining reels. Three VS Battle symbols are needed to start one of the most exciting features Battle Dwarf has to offer, Battle Mode.
Battle Mode is one of the most unique features we have seen in a slot. You find yourself up against one of the games three enemies, a goblin, troll, or dragon each more difficult to defeat than the last. Don't worry though, if you don't think the odds are in your favor the slot has you covered. Before battle commences you are given the option to Battle or Run, the rewards and penalties for each option are shown clearly onscreen.
Should you choose to fight, your dwarf character will be rendered in 3D in front of an enemy. Each of you has a set amount of health, the feature works by shuffling three options picked from a list of five:
Attack
Attack x2
Damage
Damage x2
Win
Whether you win or not depends on your luck when picking from the shuffled options. So pick wisely as winning will trigger the Treasure Rush free spin feature.
Upon achieving triumph in battle you will directly enter the Treasure Rush free spin screen. A nice feature of Treasure Rush is that treasure chests award you with between 1 and 10 extra free spins. There is also the chance of reentering battle every 30 spins where you will either win more free spins or lose them.
The third feature of Battle Dwarf is the Elf Bonus. This feature will trigger randomly during the base game and take you to a new screen where an Elf will ask you to push a button. You will be rewarded with a cash prize or another battle.
The final feature is Ragnarok Mode. During this mode, the chances of treasure chests appearing during the base game will significantly increase, but so does the chance to enter a battle with dragons. There's no reward without risk.
Verdict
Battle Dwarf is a highly entertaining, unique, odd addition to the world of slots. The features can make it feel like a video game at times and then you're thrown back into a slot game. It is very enjoyable and completely different from other titles you will have played.
This style of slot will not be for everyone though, if you enjoy more traditional slot games we still recommend that you give the free version a few spins and try battling a goblin or two. You never know, you might just like it.