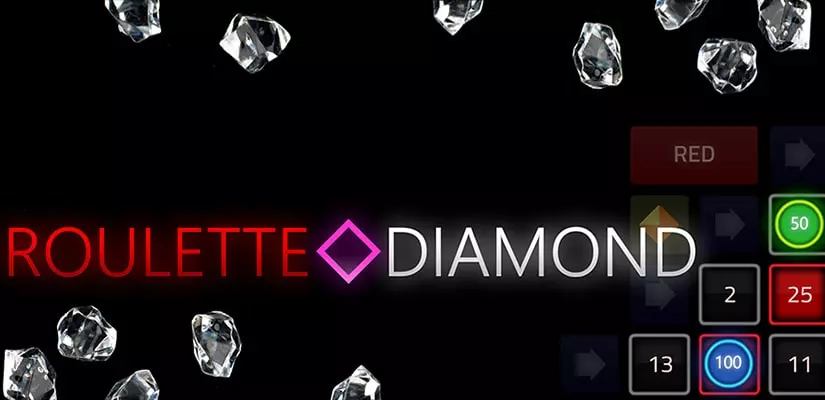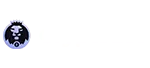 Get 150% up to $3000 Bonus
For new players at CryptoLeo Casino
18+ New Customers only. Min deposit $20. Max bonus $3000. EXCLUSIVE: Up to 25% Rakeback on each bet! Instant, Weekly, and Monthly Rakeback. No wagering requirements. No upper limits on the Rakeback amount. The Rakeback percentage depends on the Rakeback reward level.
Roulette diamond is a game powered by 1X2 Gaming and it is created with mobile players in mind. It is a brand new take on classic European roulette and provides players with a fresh, exciting and rewarding experience.
Instead of having a wheel where the roulette ball will land, you have a glowing ball sliding across the roulette layout and stopping at a specific number. While there is just a single zero like any other European roulette variation, players will have more numbers where the ball can stop. With Roulette Diamond, you have a total of 41 numbers where the glowing ball can set still. The shape of the roulette layout is of a diamond, hence the name of the game.
Roulette Diamond Summary
Provider
1X2 Gaming
RTP
97.56%
Min Bet
$/€/£0.10
Max Bet
$/€/£5,000
Wheel Number
There is no wheel in Roulette Diamond
Ball Number
The game can be played with up to 4 balls at once.
Multiplayer
N/A
Jackpot
N/A
Popular Bets and Payouts of Roulette Diamond
While Roulette Diamond has a different layout than a standard roulette, you can still make the usual inside and outside bets. In addition to the regular bets, players are provided with a variety of other betting options which can bring a rather fruitful outcome.
You will be able to place your bets on Black or Red, Even or Odd which are your typical roulette bets. Like in any other roulette variation these types of bets pay even money. Like it was said before, the roulette layout is in the shape of a diamond. This gives players the chance to make row and column bets which cover a different number of cells. You can make a row or a column bet on 2, 4, 6 or 8 numbers.
Due to the interesting layout of Roulette Diamond, players will also have the chance to bet on the left or right side of the diamond, as well as, on its bottom or top part. Each of these sections covers 20 numbers and pays even money. In addition to these betting options, one can also place their money on a diagonal, covering 5 numbers or make a Quarter bet that will cover 10 numbers in each corner of the diamond. The Diagonal bet pays 7 to 1, while the Quarter will pay 3 to 1.
Specific Features of Roulette Diamond
It is very entertaining to play Roulette Diamond as it allows players to enjoy a different betting experience. Instead of having 37 numbers to bet on, there are 40 positions in total, on which the ball of Roulette Diamond can land.
Instead of having a roulette wheel where the ball will spin and land in a specific pocket, 1X2 Gaming has taken a different approach when creating Roulette Diamond. Instead of having a typical roulette ball, the result of this game is determined by a glowing ball which randomly rolls across the roulette layout and stops eventually at a certain number.
If we take a look at American roulette, adding just one more socket to the wheel affects the player's advantage in a negative way. With Roulette Diamond, however, the opportunity to bet on more numbers gives players a better advantage and more winning chances, making it a much better option compared to European and American roulette. While you have many typical roulette bets, you also have some which give players more coverage and offer pretty good payouts. In addition to that, players will be paid 39 to 1, instead of 37 to 1 when winning a bet on a single number. This changes the players' advantage, giving them a better chance of enjoying a fruitful game.
One very exciting feature of this roulette variation is the multi-ball one. This is perfect for those who like to take bigger risks in the hope of landing better outcomes. Thanks to this option, you can have four different-colored balls sliding across the roulette layout at any time. You can launch additional balls by pressing the Play button while the first ball is still spinning on the table grit. With every press of the button, you can launch another ball, having up to 4 balls at once.
Verdict
Roulette Diamond is a great mixture of classic roulette experience and a modern take on the game. Instead of having the classic table layout and a spinning wheel, players will have the chance to bet on 41 numbers in a diamond configuration. This being said, the betting options are very similar to the ones available on any roulette game. Thanks to higher payouts and interesting bets, players can enjoy a very lucrative experience when playing Roulette Diamond.