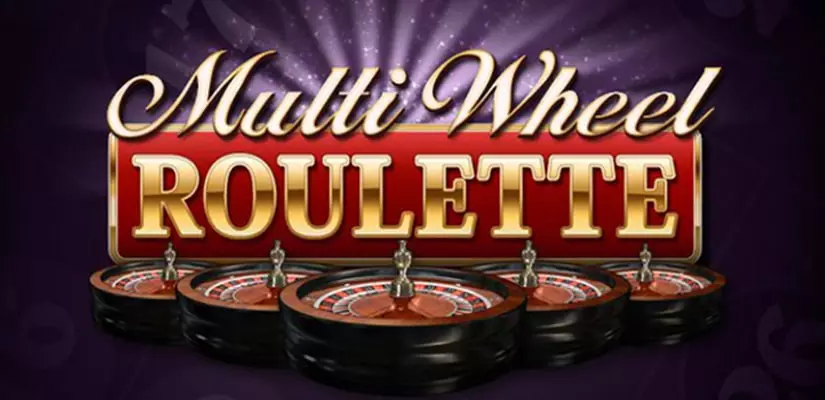 Multi Wheel Roulette Gold Series is one of the multiple roulette variations brought to us by Microgaming. This title stands out with its unique feature of allowing the player to bet on multiple wheels at the same time. If you have ever played multi-hand video poker or blackjack, you will be familiar with the concept in theory if not in practice. In this review, we will take a look at the specific features of this variation and also make mention of other important aspects.
Multi Wheel Roulette Gold Series Summary
Software Provider
Microgamiing
RTP
97.30%
Minimum Bet
$1.00
Maximum Bet
$80.00
Wheel Numbers
37
Ball Numbers
1 per wheel
Multiplayer
No
Jackpot
No
Popular Bets and Payouts of Multi Wheel Roulette Gold Series
When it comes to the specific betting options, you will find that Multi Wheel Roulette Gold Series is not unlike most other roulette variations in the European style. The game is played with the single-zero format and the corresponding odds and payouts. This means if you are already familiar with the general roulette experience, you should feel right at home with this game.
A Straight Up bet pays the traditional 35:1, whereas a Split will reward you with 17:1. On the same note, Outside bets keep their usual payouts. A Red/Black, Odd/Even and High/Low bet will pay even money. Columns and Dozens feature the same payout of 3:1. Based on the odds and payouts, Multi Wheel Roulette Gold Series comes with an RTP value of 97.30%, which is more than most other slots out there.
Something to note about betting in Multi Wheel Roulette is that you select your chip value and you place as many chips as you have active wheels. Therefore, if you play with all eight wheels at once, you will bet x8 the chip value.
Specific Features of Multi Wheel Roulette Gold Series
One cannot talk about features in this game without going into its iconic one – the multi-wheel. Multi Wheel Roulette Gold Series is played with up to eight standard 37-pocked wheels at once. You get to select how many wheels you play with after each spin, though consider that each additional wheel will cost you an additional bet. As for the effect of playing with multiple wheels at once, there really isn't one. The odds do not change based on the number of wheels in play. They are all independent from the others and do not affect each other in any way. Depending on where the ball lands in its respective wheel, you can win or lose all eight bets. By playing with multiple wheels at once, you do not increase or reduce your chances of winning. Instead, you are simply playing faster and winning or losing at a faster rate. Alternatively, you can play with a single wheel as you would a normal European Roulette variation, though in this case there may be better options out there.
As for other features, Multi Wheel Roulette Gold Series comes with all the standard options of Microgaming table games. You have access to Expert mode, where you see advanced statistics and other useful information, as well as the Racetrack Wheel, which you can use to place Call Bets. You can easily increase or decrease the value of your chips, as well as, Rebet and Double Rebet after every spin.
Verdict
Overall, Multi Wheel Roulette Gold Series is an interesting roulette variation that breaks the mould and offers an interesting and compelling experience. While the Multi Wheel feature does not directly affect your odds of winning or losing, it adds a lot of flavor to the game and we are sure that you will have a great time playing this game.