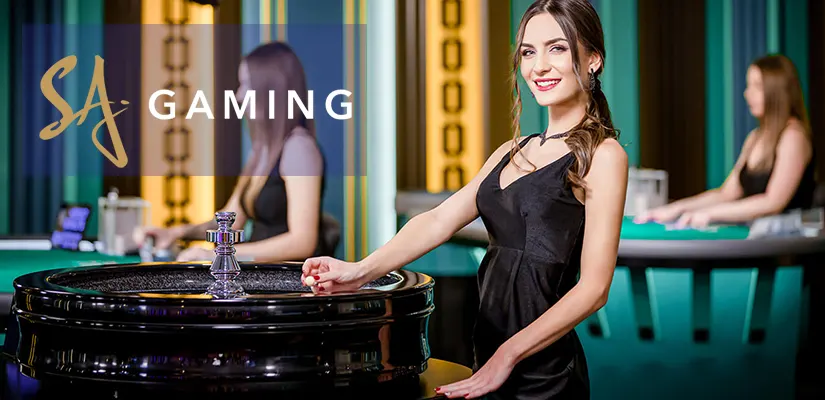 Get 350% up to $3500 Bonus
For new players at Cherry Gold Casino
SA Gaming is a reputable software provider mainly geared toward the needs of players from the Asian market. It produces premium-quality live dealer games that can be played on desktop and portable devices. Besides, its games have been audited by Gaming Labs International. Roulette is an iconic casino game, and every self-respecting software company has at least one roulette variation in its gaming portfolio. SA Gaming makes no exception in this regard.
The software provider has created an impressive Live Roulette variation based on the standard single-zero roulette wheel. The game blends top-quality graphics and engaging gameplay. Live Roulette by SA Gaming is perfect for all roulette fans who want to enjoy an immersive gambling experience without leaving the comfort of their homes.
Live Roulette by SA Gaming Summary
Software Provider
SA Gaming
RTP
97.30%
Min Bet
$1.00
Max Bet
$5,000.00
Number of Wheels
1
Number of Balls
1
Multiplayer
Yes
Jackpot
No
Popular Bets and Payouts of Live Roulette by SA Gaming
If you have ever played European Roulette, you are unlikely to encounter any difficulties playing Live Roulette by SA Gaming. The game uses a single-zero wheel with 37 slots numbered from 0 to 36. Live Roulette features all betting options as one would expect from a standard table, including Inside and Outside bets. In addition, Live Roulette offers Call bets, including Neighbors of Zero, Orphans, The Third, Neighbor Bets, and Jeu Zero.
Betting chips are available in different denominations, ranging from 1 to 500. Note that you have 40 seconds to place a bet. The game has a timer, showing how much time you have left to place your wager. After the countdown ends, the dealer will throw the ball. Once the ball lands in one of the pockets, the winning number will be highlighted.
Live Roulette offers the same payouts as European Roulette. The payout you will collect depends on the bet you place. The highest-paying bet is the Straight Up bet (a bet on a single number). It pays 35:1. Red/Black, High/Low, and Odd/Even are all even money bets. They cover 18 numbers, which is half the table if we do not count 0. The bets that carry the most risk offer the highest payouts. Casino fans can see the payouts associated with all bets in the paytable.
Specific Features of Live Roulette by SA Gaming
Live Roulette by SA Gaming does not offer bonus features, and in that sense, it is a pretty straightforward game. In the background, there are other live casino tables, providing roulette fans with a more realistic experience. Live Roulette is hosted by good-looking professional female dealers wearing elegant black dresses.
The software provider has added some tools that will be of help to roulette fans who rely on strategies. The statistics panel provides casino fans with the opportunity to keep track of the results from the previous 30 rounds. It also shows the game's hot and cold numbers and the percentage of lands on black/red, even/odd, and small/big. Click the Switch Type button in the left corner to open the racetrack.
The x2 function allows roulette fans to double their bets with a single click of the mouse. Casino enthusiasts can also adjust the quality of the video stream according to the broadband speed and the resolution of their devices. From the settings button, casino fans can increase the volume of the sound or turn it off. It is also possible to change the background music. The game is available in several languages, including but not limited to Spanish, Japanese, Indonesian, Thai, Vietnamese, and others.
Casino enthusiasts can play on up to 16 tables simultaneously thanks to the 3 different view modes available. The Bet Record feature allows roulette fans to check the wins and losses they have incurred as well as their current balance. The Member Report is another feature that will help you stay on top of your bankroll.
Verdict
Live Roulette by SA Gaming is a premium-quality variation of this classic casino game. There is only one zero on the wheel, meaning the house edge is just 2.70%. If you want to be in the company of competent dealers who will improve your mood and help you enjoy your gambling experience to the fullest, Live Roulette by SA Gaming is the game for you. Even though the game does not offer special features, it has some functions that will be useful to players who rely on strategies. Attention to detail is what makes this live roulette variation shine brightly.