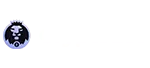 Get 150% up to $3000 Bonus
For new players at CryptoLeo Casino
18+ New Customers only. Min deposit $20. Max bonus $3000. EXCLUSIVE: Up to 25% Rakeback on each bet! Instant, Weekly, and Monthly Rakeback. No wagering requirements. No upper limits on the Rakeback amount. The Rakeback percentage depends on the Rakeback reward level.
Players who enjoy the thrill of playing old-time classics like roulette will very much appreciate Dragon Gaming's rendition of European roulette. While it has previously launched a few roulette options, the latest variation that Dragon Gaming has added to its portfolio is known as European Roulette Deluxe. Thanks to several improvements in the design and features of the game, it offers an elevated gaming experience to fans of roulette.
The game has a standard European roulette house edge of 2.70%, with just a single zero on the roulette wheel. Thanks to its crisp graphics, European Roulette Deluxe sends players to a virtual dimension that is very reminiscent of the land-based experience on a casino floor. With several features, roulette aficionados can easily place their bets and make their roulette experience very entertaining.
American Roulette Summary
Provider
DragonGaming
RTP
97.30%
Min Bet
1
Max Bet
500
Wheel Number
1
Ball Number
1
Multiplayer
N/A
Jackpot
N/A
Popular Bets and Payouts of European Roulette By DragonGaming
There is nothing unusual about the betting options you will discover while playing European Roulette Deluxe. The game uses a typical roulette table layout that allows players to place their chips on their preferred number or the sections dedicated for specific bet types.
Like in any other European roulette variation, this Dragon Gaming roulette game enables players to make standard inside and outside bets. Straight-up is the wager that offers the highest payout of 35 to 1. Other inside bets that you can easily make by placing your chips on the areas designated for these bet types include split, street, corner, and line.
By simply looking at the table's layout, you will notice that you can easily make outside bets like column, dozen, red/black, even/odd, and 1-18/19-36 (low/high). These bets offer the typical European roulette payouts of 2 to 1 for column and dozen and even money for the rest of the outside bets.
Unfortunately, the game does not incorporate a racetrack that will enable call bets. This means that players will need to be satisfied with making simpler bets. While this may be a tad disappointing for more advanced roulette players, many enjoy making less risky choices and opt for the standard inside and outside bets.
Specific Features of European Roulette By DragonGaming
One of the things that many will enjoy about European Roulette Deluxe is the high quality of graphics. The animations are so smooth that one could easily feel as if they are playing at a brick-and-mortar casino. Thanks to the design of the game, players can easily toggle the denomination of their betting chips and place their wagers on the table's layout.
Whenever you place your chips on the table, before you click on the Spin button, you will have the chance to undo the last chip you have placed or you can clear all of the best that are currently put on the table. If you are feeling lucky and want to raise the stakes, you can also click on the Double button and increase your wagers times 2.
Above the table grid, you will notice a few numbers from the roulette wheel. These represent the outcomes of previous spins, allowing you to have quick access to some of the statistics of the game. When you place your bets, you will also notice percentages above the table's layout, indicating how much of the table has been covered by your stakes.
When you decide to spin the wheel and the ball settles in one of the sockets, the winning number will be shown on the screen, indicating whether it is an odd or even, low or high. Players will also have the chance to tailor their gaming experience to suit their preference and switch on/of the sound effect and the background music or speed up the spin of the wheel.
Verdict
European Roulette Deluxe is a great variation of the classic table game, offering one of the best house edges and a very typical casino experience. Anyone from a roulette expert to a recreational player will enjoy this game, with bet limits fitting the budget of any roulette fan. Placing bets is a cakewalk and you can have a great gaming experience without leaving your cosy home.