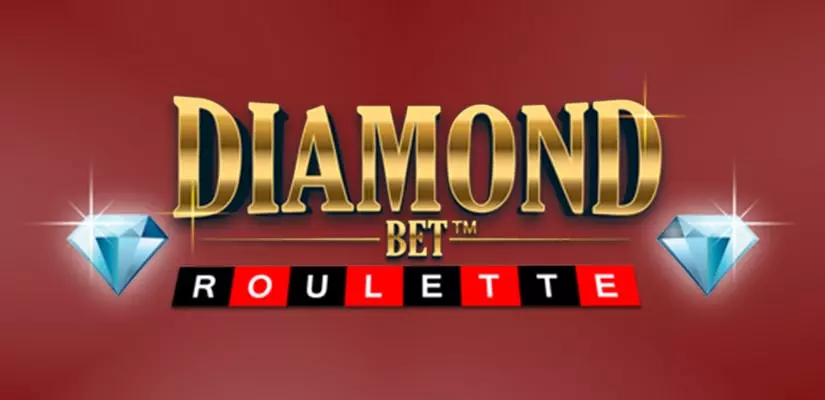 Diamond Bet Roulette is a brilliant alternative when you are keen on playing roulette, but at the same time, you are seeking to spice up your betting session. The fact that this rendition of the Devil's Wheel is styled by none other than Playtech is a sufficient proof that roulette lovers will not be let down by its interface, graphics, and the overall experience it will deliver.
It is true to say that the name of the game is pretty much self-explanatory since one of the main attractions of this roulette version is the so-called Diamond Bet. Since the game follows the American style of play, the wheel will come with 38 pockets as aside from the single-zero pocket, there is an additional diamond pocket.
Diamond Bet Roulette Summary
Provider
Playtech
RTP
92.11%-95.39%
Minimum Bet
$0.10
Maximum Bet
Varies
Wheel Number
1
Ball Number
1
Multiplier
Up to 60x
Jackpot
Up to 100x your stake
Popular Bets and Payouts of Diamond Bet Roulette
Roulette buffs who have not tried their first hand at Diamond Bet Roulette should undoubtedly contemplate doing so. It impresses with its intuitive design, meaning that even total greenhorns are unlikely to end up in a sticky wicket.
One of the most essential things roulette lovers should commit to their mind is that Diamond Bet Roulette has all the trappings of American Roulette. Something vital to remember is that since there is an additional diamond pocket, the edge the house will enjoy will be boosted to 5.36%. The only peculiarity here is that the double-zero pocket is replaced by a diamond pocket. Roulette mavens should be in the know that there is nothing out of the ordinary when it comes to the payouts they will enjoy.
Casting a winning high/low, even/odd, or black/red bet will grant you even money or in other words 1:1. Winning column and dozen bets, on the other hand, will give you a 2:1 payoff. Roulette buffs who have decided in favor of a line or five bets should expect potential returns of 5:1 and 6:1 respectively. Successful corner and street bets will pay you 8:1 and 11:1. Wagering on two neighboring numbers on the table might grant you a payout of 17:1. As a general rule, making a stake on a single number will pay 35:1, provided that you have got it right about your prediction.
While playing Diamond Bet Roulette, lovers of the game who boast more experience in the field might be keen on the idea to go for Voisins Du Zero, Orphelins, or Tiers Du Cylindre bets. Still, it is advised to make use of the racetrack only if you have enough expertise and a solid strategy at hand.
Specific Features of Diamond Bet Roulette
It goes without saying that the biggest attraction of Diamond Bet Roulette remains the additional field which is to be found on the table layout. Making such a stake is painless as you simply need to position your chips in this area from the betting layout as you would do while making any of the other traditional bets.
An additional twist is added to the game by the different multipliers, which are awarded randomly once you have hit the Spin button. Roulette buffs can enjoy a 15x, 20x, 25x, 30x, 35x, 40x, 45x, 50x, 55x, and 60x multiplier of their winnings, which might make for some really imposing payouts when you have made a winning Diamond bet. It goes without saying that the 100x multiplier is the most alluring one as then, the jackpot is awarded. If you have made a winning stake on the diamond segment of the wheel, and the 100x multiplier is applied, a pop-up window will emerge straight off, telling you that you have just snatched the biggest prize. Making the right type of stake, and throwing a pinch of luck might turn out to be the right recipe for making your betting session truly profitable.
Some roulette lovers might also be delighted to hear that the game comes with a Turbo Mode, as well as with Autoplay. Thus, as long as you are impatient to proceed with the next spin of the wheel, you might wish to make use of these special features.
Verdict
Playtech's Diamond Bet Roulette is an exhilarating rendition of the classic table game, which is suitable for old hands and total novices alike. What makes this roulette variation stand out is its Diamond Bet, thanks to which players can scoop some really nice rewards. What should be noted, however, is the fact that the house edge is increased to 5,36% because of the presence of the diamond pocket on the roulette wheel. That being said, Diamond Bet Roulette might turn out to be a great source of entertainment.