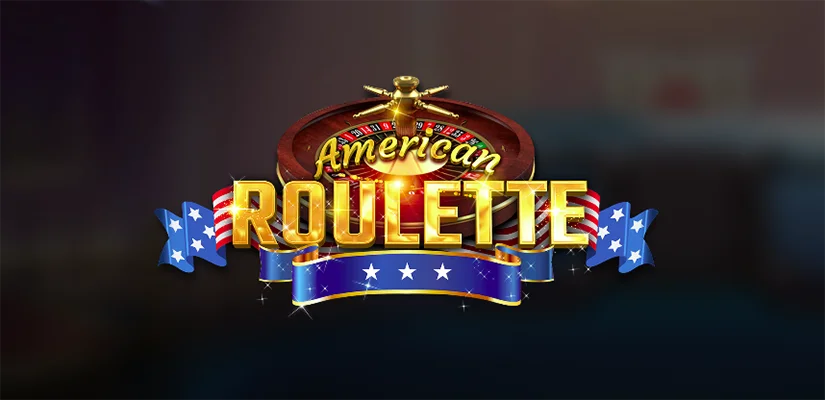 Get 350% up to $3500 Bonus
For new players at Cherry Gold Casino
Finding a superb online table game created by a company that has only been around for about two years is impressive and is a testament to an expert software developer team. This is exactly the case with American Roulette by DragonGaming, which tempts players with vivid colors, high animation quality, and a variety of betting features.
This roulette game comes with a full HD resolution (16:9) and players can bet on it no matter what type of device they use, as DragonGaming has made sure it is equally well optimized for desktops, tablets, and smartphones.
American Roulette Summary
Provider
DragonGaming
RTP
94.74%
Minimum Bet
$1
Maximum Bet
$500
Wheel Number
1
Ball Number
1
Multiplier
N/A
Jackpot
N/A
Popular Bets and Payouts of American Roulette
Like any other American roulette, DragonGaming's offer provides an increased house edge due to the extra double-zero pocket. Its classic wheel has thirty-eight pockets, thirty-six for numbers from 1 to 36, as well as two for 0 and 00.
The minimum sum players can wager is $1 and it can be no more than $500. If you decide to try the American Roulette by DragonGaming, you will be able to choose between the standard bet types. This means you can place inside, outside, and call bets, and the goal always remains the same – regardless of the chosen strategy, to guess where the ball will fall after the wheel stops spinning.
It is believed that more adventurous players often place internal bets because they have a higher payout rate – 35:1 for straight bets and 17:1 for split bets for example. As tempting as these numbers may be, you must not forget that the winning odds are quite low. The other options you have are the usual Street, Corner, and Line bets, as well as Basket bets which are specific for American roulettes only since they comprise the double zero.
If lower-risk bets are your preferred type, the American Roulette by DragonGaming provides you with everything you can imagine. Players can bet on 1-18/19-36, Red or Black and Odds or Evens, and they can also place Dozen and Column bets.
Specific Features of American Roulette
This title from DragonGaming's portfolio is not so much specific and unique, but rather provides a high-quality classic betting experience. Unlike other online roulettes, here at least half of the screen is occupied by the betting layout, while the wheel takes up a relatively small area. This shouldn't bother you, since as soon as the ball lands, a close-up view of the pocket appears next to the wheel.
Before each spin, players must first select the bet amount and then place the chip on their preferred spot within the betting layout. The available chip denominations are $1, $2, $5, $10, $25, $50, $100, and $500.
At any point in the game, roulette players can see the Hot and Cold numbers located on the right of the wheel. Next to them are the tabs for settings and volume adjustment.
If you want to repeat your bet, just click or tap the green rebet button. If, on the other hand, you will place a different kind of bet, decide quickly because you have very limited time to do that.
The variety of currencies accepted is one of the most diverse we have encountered. Players can replenish their account balances with one of the 100 options provided by DragonGaming, which is especially convenient. What is more, this roulette can be explored in more than 20 different languages, which is another major plus.
Verdict
DragonGaming has not equipped its American Roulette with detailed description and extensive betting types explanation, which may be considered as a drawback by users that are complete novices. However, if players try the demo mode of the game, they will most probably become roulette aficionados, so user-friendly the game arrangement is.