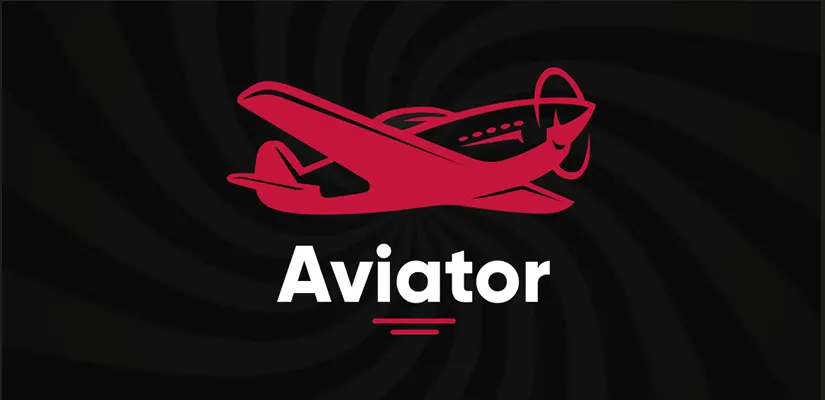 Crypto gambling has started gaining quite the popularity, with many software providers developing slots and other casino games that can be played with Bitcoins or other cryptocurrencies that are accepted at quite a number of online casinos. In addition to that, a few special crypto games have been developed specifically for fans of crypto gambling. Aviator is one of the fun crypto games you will come across at several virtual casinos catering to the preferences of crypto players.
The mini game was developed by Spribe, which strives to offer a brand-new iGaming experience to casino players. In fact, Aviator is the first crypto game of the software provider, marking its beginning in the iGaming sector. With an RTP of 97%, the game beats even the potential return of many video or classic slots, making it a promising title to bet on.
Aviator is a rather simple game to play but as with any gambling title, the outcome of each round in Aviator depends on luck and cannot be predicted. If you are willing to take a risk and play for a potential major return in crypto, you can take a look at our detailed review of the game and the online casino where you can play Aviator.
Crypto Aviator Details
Developer
Spribe
RTP
97.00%
Volatility
Medium
Provably Fair check
Yes
Bet range
$0.10 – $100 per bet
Chat feature
No
Multiplayer mode
Yes
Max win
$10,000.00
How to Play Aviator
When you choose to play Aviator and a new gaming round starts playing, you will see a plane ascending, displaying an increasing curve on the screen. However, the plane can fly away at any time, putting an end to the gaming round. As long as the plane is ascending, you will see that an increasing multiplier will be applied to your wager. Your goal is to cash out before the plane flies away. If you miss the right moment, you will lose your bet and you will need to place a wager for the following round in the hope of being more successful the next time.
When you load the mini game, you will be able to set up your bet, which will be wagered on the next gaming round. Unlike RNG games where you choose when to start each round, with probably fair games like Aviator, you will play each round with other players who have also entered the mini game with certain wagers. Each round starts automatically and you can see how the plane starts moving upwards. Before each gaming round, you can choose to make either a single bet or place two separate bets, both of which will be played in the same round.
If you opt for two bets per round, you can make them of the same size or choose to wager different amounts. While the plane is ascending, you will need to decide for each of the two bets when to cash out. It is possible to win a decent and less risky return on one of your bets and land a bigger return on your second wager. However, it is also possible to enjoy a win only on one of your bets.
As the plane ascends, you will see an increasing multiplier on the screen, with the lowest value of the multiplier starting from 1x. You will notice the Cash Out button below the screen displaying the plane's curve. You can choose to cash out at any point of the flight, allowing you to instantly win the respective multiplier at the time you have cashed out. While it may be tempting to wait for a bigger potential win, you must be careful as the plane can fly away at any random moment. If you do not cash out before the plane leaves the screen, you will lose your bet and will not enjoy any return.
Features Included in Aviator
As we have already covered above, Aviator is a rather simple-play game, requiring nothing more than simply making a stake and making a decision about the right moment to cash out. That said, the game also has several features we believe players might appreciate as they play the game.
Since Aviator is typically played by numerous players at the same time, you will have the opportunity to communicate with them via a live chat feature. The whole community can send messages to those who have also loaded the game, with the chat being available even when you do not make any bets during gaming rounds.
Funny messages between fellow players are far from the only type of communication available at the Live Chat of Aviator. In the chat section of the game, you can also receive different notifications about the game or report any issue you notice with Aviator's gameplay. It is also a good idea to keep an eye on random free bets awarded to all or lucky chat members, allowing players to bet bonus funds that will spare them from spending their own money for a few rounds.
Auto Bet and Auto Cash Out are also two options you can make use of while playing this game. If you switch on the automatic betting, you will need to simply use the bet size you would like to make on every new gaming round. The Auto Bet option will be activated until you decide to switch it off. As for the Auto Cash Out, you can set a certain multiplier value at which your bet will be cashed out automatically on each round when the multiplier reaches that point.
Variations of Aviator
While crypto games are a fairly new category at many online casinos, there are a few iGaming companies, which have developed similar mini games that cater specifically to crypto players. If you find Aviator to be a fun mini game to play at crypto casinos, then you will most likely appreciate Bestabit, which can be considered a variation of the same mini game.
Bustabit's creators have added the slogan 'the original crash game' to the official description of this Bitcoin game. The concept of Bustabit is identical to the idea Aviator is based on. You will see a constantly increasing curve that can crash at any point. Your goal is to cash out before that happens, allowing you to instantly enjoy a decent payout on any round you manage to quit before the curve crashes.
In addition to winning by cashing out on time, Bustabit allows players to profit by investing in the game's bankroll. Simply put, Bustabit's bankroll is the prize pool funded by players themselves. If you place a stake, you bet against the game, which means that when you win, your profits are taken from the bankroll. However, every bet that is lost goes to the bankroll. If you decide to invest in the game's bankroll, you can enjoy a share of the joint profit, giving you an additional way to enjoy a win.
Bustabit is also a provably fair crypto game, which allows players to check the fairness of the game at any point. After some modifications to the game, the current RTP of Bustabit is 99%, giving the house a small advantage of just 1%. This may be enough to motivate many players to give Bustabit a chance and compare the experience with the thrill that Aviator offers to crypto players.
There are plenty of other crypto games that have fully used or have loosely based their gameplay ideas on the same concept used in Aviator. That said, we believe Bustabit deserved recognition as it has been developed before Aviator, introducing the crash game theme to developers seeking to create a new generation of casino games.
Provably Fair Technology and RTP
One reason why many players prefer to bet their money on games like Aviator is the feature known as Provably Fair. This mini game is also utilizing the said technology, which proves that every result in Aviator is random and no third party can influence the outcome in every gaming round.
The multiplier at which the plane flies away is not generated on the servers of the game's creator but rather the players on each round help to determine the result of the game. Anyone can check the fairness of the game and confirm that each fly-away multiplier has been determined in a fair manner, free of any bias.
The result in each round is determined by four independent participants in Aviator's play. These include the game's operator and the first three players who have placed bets on the respective round. The operator generates a server seed, which contains 16 random symbols. At each point of the game, you can see a hashed version of the server seed as well as the seed for the upcoming round. A client seed is also generated on the side of each of the three players who have first placed bets on the game.
As soon as the new game round starts, the operator's server seed is merged with the three client seeds, which will result in a new hash from merged symbols, which will determine the result of the respective round. This type of information can be checked by each player, allowing them to confirm the fairness of each result in Aviator.
Multiplayer and Social Elements of Aviator
Not only will Aviator be a great game choice for crypto players due to its fairness, but it can also offer the chance to participate in a multiplayer type of gambling. Since you will hardly be the only one joining each flight in Aviator, you will be able to be a part of something bigger. In each round, you will see other players who have placed bets and are testing their luck just as you are.
As the plane continues to fly and the curve keeps on increasing, you will see all of the players who have also placed their bets on the same round. You can also see which player has already cashed out as well as the multiplier they have won. As the plane continues to ascend, you will also see the players who still have not cashed out, waiting for bigger multipliers.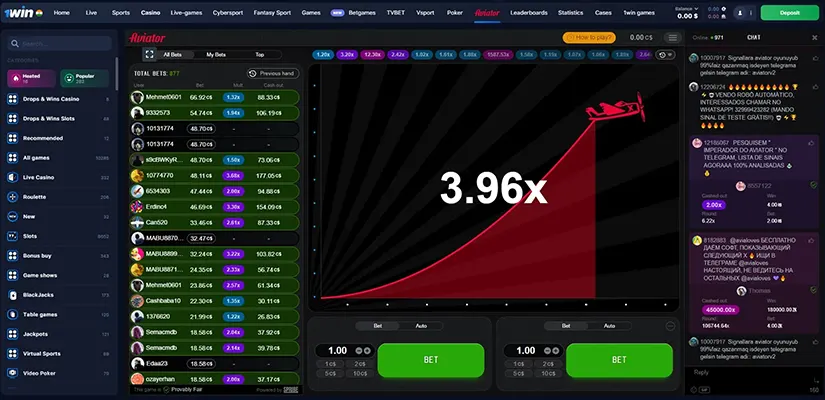 Just next to the All Bets tab displaying the wagers made by other players, you can click on the MyBets section and see your last bets placed on Aviator as well as the outcome of each wager. If you open the Top tab, you will see the biggest winners, with three different filters allowing you to view the top players in a day, a month, or a year.
Although the wagers of other players will have nothing to do with your gaming rounds, it can be extremely fun seeing the moves others make and whether playing with high risk is worth it at the end of each flight of the plane.
Top 10 Crypto Casinos to Play Aviator