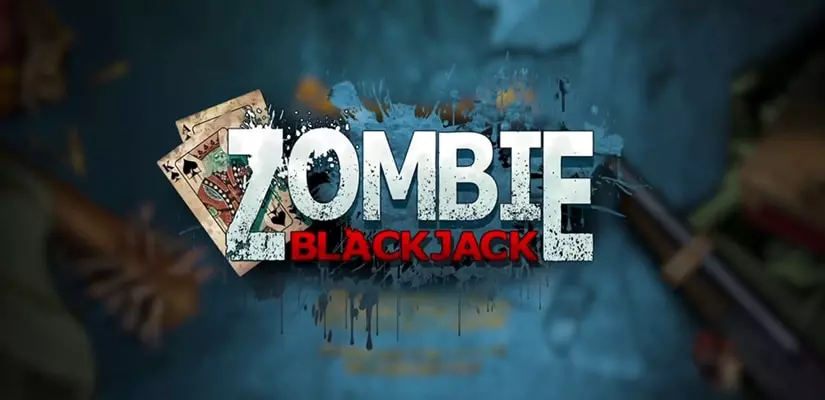 With all the blackjack versions out there currently, we hardly thought we could find something so different as Zombie Blackjack. Typically, zombies and blackjack rarely go hand in hand, but the developers at Genesis clearly had other ideas. This game combines traditional horror themes and motifs with the blackjack gameplay to create a compelling, if not a little weird, gaming experience. With this being so different in style from most other blackjack games in the industry, we simply had to take a look at it. Below, you will find information regarding all the important aspects of Zombie Blackjack and whether or not it is worth your time.
Zombie Blackjack Summary
Provider
Genesis
Number of Decks
8
RTP
99.10%
Minimum Bet
$1.00
Maximum Bet
$500
Blackjack Payout
3:2
Dealer Stands
Dealer hits soft 17, stands on hard 17
Exposure
One card revealed, one card face down
Surrender
No
Jackpot
N/A
Allowed Moves in Zombie Blackjack
While Zombie Blackjack may not like any other blackjack variation in the iGaming scene, it is still a blackjack game at heart. As such, it will immediately appeal to those already familiar with the genre and the over-the-top graphics style is bound to turn some heads. After the initial shock of seeing cards dealt from a skull, you should not have any issues in getting accustomed to the game.
As is always the case with blackjack games, the idea is to have a stronger hand than that of the dealer without going over 21. You can hit or stand on just about any hand and a winning one will provide you with an even-money payout. However, if you score a blackjack hand, you will receive the standard-issue 3:2 instead. It is nice to see that Zombie Blackjack maintains the traditional 3:2 ratio, especially since many exotic variations of the game go with the low-value 6:5.
As for other actions that the player might take, we will first staff off with Insurance. This side-bet is offered whenever the dealer draws an Ace as their first card. Essentially, you will bet on whether or not the Ace will form a blackjack with the hole hard. The Insurance bet is half the value of the main wager and if the dealer does indeed score a blackjack, it will pay 2:1.
When dealt two cards of identical value, e.g. 4-4, 10-10, 7-7, etc., the player has the opportunity to split the hand into two separate ones. When this happens, an additional bet is placed for the new hand. Each hand is independent of the other and you may hit or stand as you see fit. However, when splitting Aces, each Ace only gets one card and you stand automatically. Moreover, if a 10-value card is dealt to a split ace, the hand is considered only 21 and not blackjack.
Specific Features of Zombie Blackjack
There are some peculiarities with Zombie Blackjack that you should know about before starting to place bets on this game. To start off, players are not given the opportunity to surrender a bad hand. Therefore in some cases, it is best to play a hand to the bitter end then simply to simply stand. You will have to use your own discretion in such situations and may even want to look over some basic strategy to make the best statistical decisions.
Then we also have to consider the so-called Coffin bet, exclusive to Zombie Blackjack. This is not a side-bet as Insurance or the special wagers in other variations. This one is placed automatically when the situation allows for it. More specifically, whenever the player busts and the dealer's upcard is 7 through Ace, then the player's original bet is turned into the Coffin bet. The busted hand is walled in and the starting bet is placed on it. At this point, the dealer will draw their cards and if they bust with 23 through 26, you win the Coffin bet. It pays even money, much like a standard blackjack hand. This special feature gives you the opportunity to turn a losing situation into a winning one, without requiring anything from you.
Our Verdict
Zombie Blackjack is certainly a compelling title in more ways than one. The core gameplay loop is of a standard blackjack variation and is not particularly special. However, the graphics style is quite striking and the animations are quite satisfying. Moreover, the Coffin bet is a great addition to this game and we are sure that you will appreciate it when things go bad.