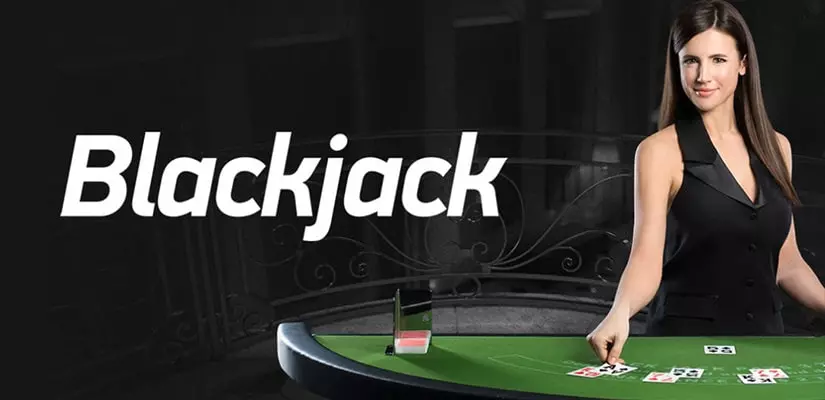 Transylvania Blackjack is one of the latest additions to Playtech's portfolio of live dealer games and it can be found at a large number of online casinos offering content from the leading game developer. This particular variation of live blackjack allows up to 7 players to sit on the table and comes with the Bet Behind option. With it, you can bet on fellow players' hands.
Streamed in HD quality to most desktop and mobile platforms, Playtech's Transylvania Blackjack is hosted by professional blackjack dealers and creates a dark, yet authentic casino atmosphere. The game itself offers the European play style where there is no hole card – instead, the dealer draws only one card initially and once the player ends his turn, the dealer can draw a second card from the shoe. Another important rule to remember is that the dealer must stand on all 17's. This 7-seated live version of blackjack uses 8 standard decks of cards and offers two types of interesting side bets. If played with basic strategy, the game has an expected return of 99.46%.
Transylvania Blackjack Summary
Software Provider
Playtech
Number of Decks
8
RTP
99.46%
Min Bet
$5.00
Max Bet
$2,500
Blackjack Payout
3:2
Dealer Stand
All 17's
Exposure
1 Exposed Card, No Hole Card
Surrender
No
Jackpot
100x bet
Allowed Moves of Transylvania Blackjack
Blackjack is a skill-based game and the outcome always depends on the players' decisions. This is why it is so important for players to understand the rules and know all their options in a particular game. The round in Transylvania Blackjack starts when the player places a bet – he receives two face-up cards, while the dealer draws only 1 card for himself, which is also exposed. The player has several moves he can make, depending on his hand.
One of them is to Hit – to request another card, and another option is to Stand – to refuse additional cards and to end his turn. If the initial hand is a pair, Splitting is also allowed and with it, players split the current hand into two 1-card hands and place a second bet of the same size as the original stake. Then, the dealer deals 1 card to each of the two split hands. Only one Split is allowed and players will receive only 1 card to split Aces.
Many players would also want to Double their bets if they have good hands. In this live version of blackjack, they can Double Down on any two cards – either on the initial hand or on split 2-card hands. Once they Double Down, their original bet doubles and they receive a third, final card. Some versions of blackjack offer players to surrender half their bet in case the dealer is likely to get blackjack. This option is not allowed in Transylvania Blackjack, however.
Last, but not least, players can also buy Insurance – this is a side bet offered only when the dealer's initial card is an Ace. When players get Insurance, they bet an amount that is half of their original bet and they win only if the dealer really gets blackjack. The payout is 2:1. If he does not have blackjack, the Insurance Bet loses.
Specific Features of Transylvania Blackjack
One of the things that are specific for Playtech's live blackjack games is the Bet Behind feature. It allows players to join the live game even if all 7 seats have been taken – they simply bet on the cards of one of the seated players. When you play in this mode, you rely on the skills of the player who makes the decisions, which may be risky sometimes. However, you can Bet Behind multiple players' hands simultaneously and even if you are seated on the table, you can use this option to bet on others' hands.
The other feature in this Transylvania Blackjack, also common for all live dealer blackjack games by Playtech, is the presence of two types of side bets. One of them is called Perfect Pairs and when placing it, players bet that either they or the dealer will get a Pair, which is two cards of the same value. Pairs could be two cards of the same suit and value – two Nines of hearts, for example, or of the same value and color such as a Nine of hearts and a Nine of diamonds. If the cards are of the same value but different suits and colors, they are mixed – for instance, Nine of hearts and Nine of spades. Here are the three possible payouts for a winning Perfect Pairs bet:
Perfect Pair – 25:1
Color Pair – 12:1
Mixed Pair – 6:1
The other side bet introduced by Playtech is the 21+3 bet. It is a little bit more complicated and with it, players bet that the cards on the table (their cards plus the dealer's cards) will form one of several possible poker hands. Up to five winning poker hands can be formed:
Suited Three of a Kind – 100:1
Straight Flush – 40:1
Three of a Kind – 30:1
Straight – 10:1
Flush – 5:1
Verdict
Playtech's Transylvania Blackjack is a lovely live dealer version of the standard European-style blackjack but it offers much more generous payouts than the typical game. The side bets are optional, of course, and before placing them, players need to know that the theoretical Return-to-Player percentage will be lower – 95.90% when making the Perfect Pairs bet and 96.3% for the 21+3 bet.