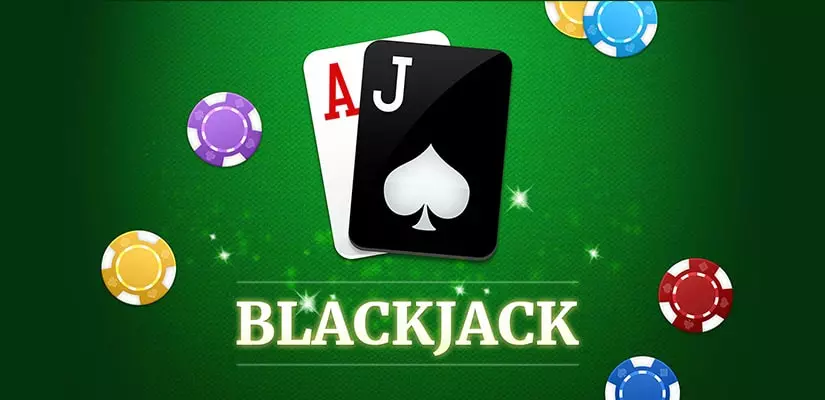 Free Chip Blackjack is one of the newest titles powered by Playtech and it offers fans of the game a new and very interesting experience. By changing the rules of standard blackjack, this variation of the classic game will give players a bigger advantage.
The design of the game comes very close to what players are used to seeing in top-notch land-based casinos. In addition to the base game, players will also be able to place several bets which can make one's gaming very rewarding and fun.
Free Chip Blackjack Summary
Provider
Playtech
Decks
6
RTP
99.23%
Min Bet
€0.01
Max Bet
Differs according to the online casino.
Blackjack Payout
3 to 2
Dealer Stand
Dealer stands on hard 17 or higher.
Exposure
1 exposed card, 1 hidden card
Surrender
N/A
Jackpot
N/A
Allowed Moves in Free Chip Blackjack
When you play Free Chip Blackjack you will have the chance to double up on any two cards. There is also the option to double up for free on hard totals of 9, 10 and 11. If you win with the hands you have doubled on, you will enjoy a standard payout.
If you are holding a pair you can split it and form another hand. There is also the option to enjoy a Free Split on any pair, except for those comprised of 10-valued cards. After a split, you can draw as many cards as you wish. This rule, however, does not apply to split Aces as you will be allowed to draw only one card after the split. Even if you draw a 10-value card to the split Ace, this will be considered a total of 21 and not a blackjack. Players are allowed to split up to 2 times, allowing them to play with up to three hands at a time.
When it comes to the rules of standing and hitting, the dealer is required hit on soft 17 and stand only if his total is hard 17 or higher. There are also some special rules in Free Chip Blackjack. If the player is holding 17, comprised of more than two cards and the dealer's hand is also 17, this is considered a draw. Whenever the player is holding two cards, totaling to 17 and the dealer also has 17(no matter the number of his cards), the player wins the game. Another special scenario includes a player holding 17 (does not matter with how many cards) and the dealer goes over 21, the game is considered a draw. Provided the dealer is showing 10 and he goes over 21, the game is considered a draw and players receive their bet back.
Specific Features of Free Chip Blackjack
While players can enjoy standard gameplay and make typical blackjack bets, they can also make their experience more thrilling by doing side bets. One of the special options allows players to make a Perfect Pairs bet. It is won when the first two cards of the player form a pair. If the pair is comprised of two cards with the same value and same suit, then players win a payout of 25 to 1. A pair of the same color but a different suit will win 12 to 1, while a pair of different colors will pay 6 to 1.
Another side bet that can be done while playing Free Chip Blackjack is Bust Bonanza. This additional wager is won if the dealer goes bust. Whenever the dealer shows Ace and the player has 17, a dealer's bust will reward a payout of 45 to 1. If the dealer's face-up card is 10 and the player is holding 17, the dealer's bust will reward 9 times your wager. The rest of the payouts for the dealer busting include 5 to 1 when the player is holding 17, 3 to 1 when the dealer shows 10 and even money for all other cases when the dealer goes over the total of 21.
You can also make the Free Fortune bet which will pay out generously according to the number of times Free Games are used for Doubling and Splitting.
Verdict
Free Chip Blackjack is a wonderful variation of classic blackjack that many players will appreciate. It has certain rules that give players a good advantage and the opportunity to take free chips makes the game even more interesting. If you are willing to take higher risks, you can also make different side bets and increase your potential winnings.