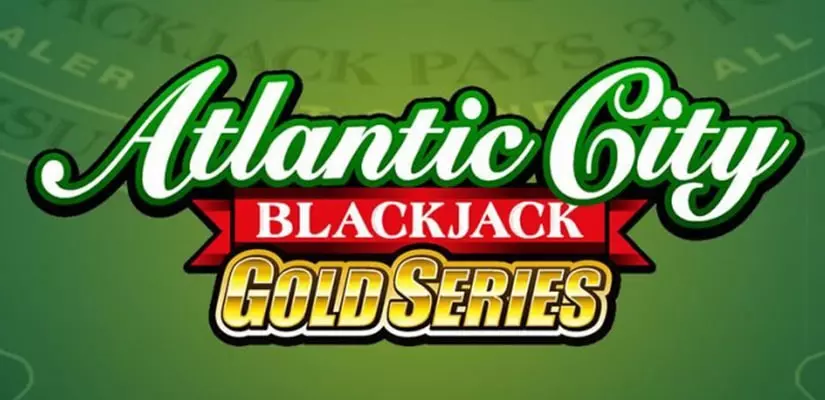 Atlantic City is home to some of the most sumptuous casino resorts in the USA so it is only fitting for a software developer of Microgaming's caliber to create an online blackjack variation that plays according to the widespread rules in this gambling Mecca.
The game pretty much follows almost the same rules as those prevalent across Las Vegas. The main differences here are that the cards are dealt out of an 8-deck shoe and the late surrender rule is in place.
Other than that, the Microgaming developers have equipped Atlantic City Blackjack with realistic graphics, pleasant ambient background sounds, and a simple interface that renders the variation suitable for players from all levels of experience. Bets range from $1 to $200 to accommodate both casual gamblers and high rollers with fatter wallets.
Atlantic City Blackjack Summary
Software Provider
Microgaming
Deck Number
8 decks
RTP
99.65%
Minimum Bet
$1
Maximum Bet
$200
Blackjack Payout
3 to 2
Dealer Standing Rule
Stands on all 17s
Exposure
1 exposed, 1 hole card (peeks for blackjacks under aces and ten-value cards)
Surrender
Late surrender
Jackpot
N/A
Allowed Moves in Atlantic City Blackjack
The object of players in Atlantic City Blackjack is the same as that in all other variations of the game – beat the dealer with a better hand total without going over 21. Each new round of play starts with a freshly shuffled shoe containing 8 full decks. The dealer peeks for blackjacks when showing aces or ten-value cards and stands on all totals of 17 or higher.
Like in traditional blackjack, players can hit, stand, split, double down, and buy insurance when the dealer shows an ace. One main difference results from the fact late surrender is allowed on any two-card total, i.e. you can fold any starting hand after the dealer peeks for blackjack with an exposed ace or a ten-value card. When you exercise the late surrender move, you lose half of your initial stake but get to keep the other half.
Pairs can be split three times to form up to four separate hands. Paired aces cannot be resplit or hit. Each split aces receive only one additional card. Unlike ten-value cards like K-J can also be split. Players can double down on any two cards they like. Doubling after splitting a pair is also an option. When the dealer's upcard is an ace, you can buy insurance by posting an extra bet equal to half of your original stake.
Specific Features of Atlantic City Blackjack
The interface and gaming controls of Atlantic City Blackjack are quite user-friendly. A betting round starts with players choosing a chip denomination and clicking the betting spot on the layout to post their wagers. The dealer receives one exposed card and one hole card. Both cards of the players are dealt face-up.
If you accidentally happen to post the wrong size of wager, you can fix it by clicking the Clear Bets button. Players who flat bet can wager the same amount on each hand with the help of the Rebet button. You can check the rules by hovering your mouse cursor over the plaque with the table limits.
Turning off the background music, the dealer's voice, and the ambient sounds is also possible. Those who are looking to speed up the pace of the game can take advantage of the Quick Deal feature. When the Auto Rebet feature is activated, the software automatically posts the same wager into the betting box, sparing you the hassles of doing it yourself.
Atlantic City Blackjack does not support any side bets. Players are awarded a payout of 3 to 2 for blackjacks while all other winning hands pay even money. The insurance side bet offers the standard payout of 2 to 1.
Here it should be mentioned there are two versions of Atlantic City Blackjack by Microgaming that utilize the same set of rules. The one from the Gold Series is less impressive in terms of visuals but supports up to five hands simultaneously. The other one has more polished graphics and animations but enables you to play no more than one hand at a time.
Verdict
To wrap things up, Atlantic City Blackjack by Microgaming is a must-try for players who prefer low-house-edge games with great rules like late surrender. The single-hand version impresses with slicker animations and sounds and offers a long-term theoretical player return of 99.65% with optimal basic strategy. Try it out at some of our recommended Microgaming-powered casinos.