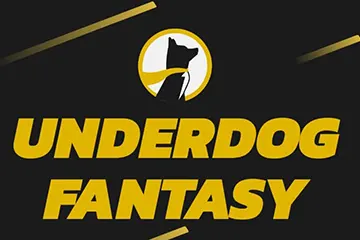 Underdog Fantasy, an up-and-coming fantasy sports betting platform headquartered in Brooklyn, NY, unveiled GuardDog, a freshly launched initiative, designed to encourage responsible gambling practices. The initial funding raised by the company amounts to $1 million, aimed at promoting tech innovations within the betting, fantasy, and gaming arenas. The investment fund will serve to support newly established companies dedicated to the creation and implementation of problem gambling and responsible gambling tools and solutions.
Underdog's initiative plans to locate and invest in these startups and simultaneously provide a network that would connect them with players and gambling operators. The collaboration is expected to produce advanced safer gambling technologies that would benefit all.
The financial support would be only one aspect of the initiative, though. The tech-focused startups would be able to benefit from the experience of a broad range of industry experts. Sara Tait, an attorney and the former executive director of the Indiana Gaming Commission, Brianne Doura-Schawohl, Founder and CEO of Doura-Schawohl Consulting LLC, Adam Warrington, Innovative Communications, Marketing, and Social Impact leader, Chris Grove, Partner at Acies Investments, and Dan Hartman, Consulting, Regulatory and Governmental Relations specialist, will be the mentors providing assistance and industry insights on the successful implementation of the responsible gambling initiative.
Last but not least, GuardDog would provide companies and entrepreneurs with fast-track integration into the Underdog ecosystem.
Underdog's Founder and Co-CEO Comments on the Responsible Gambling Initiative
Jeremy Levine, Underdog Founder and Co-CEO commented on the breakthrough initiative and did not hide his enthusiasm for its anticipated success. He highlighted that GuardDog represented Underdog Fantasy's unwavering commitment to upholding safer gambling practices and responsible gambling behavior. Designed to propel innovation within the responsible gambling realm, the fund would simultaneously help players delight in their favorite games and stay within safe limits. He added that GuardDog's team was thrilled to provide funding, mentorship, and invaluable insights to those involved in the creation of a responsible gambling ecosystem.
The launch of the fund came in the wake of the New York State Gaming Commission's (NYSGC) unanimous agreement to publish Rule 5602.1(a)(4), excluding the pick 'em-style format from the list of state-approved games. Underdog, along with two other fantasy sports operators, PrizePicks and Sleeper tried to oppose the ban. According to information by NYSGC's spokesperson, the rules are due to be officially published by October, 18.
Underdog's spokesperson said in a statement that the company would cooperate with the gaming commission to ensure compliance with the "finalized fantasy sports rules".
Earlier in August, the founder of Underdog published an open letter criticizing DraftKings and FanDuel over their attempts to exclude daily fantasy sports from the list of legitimate gambling products within the state. Levine concluded by highlighting that "competition is the engine of innovation". He addressed American sports fans stating that they "shouldn't be limited to only the sports games offered by industry giants that are already focused on online casino gaming".