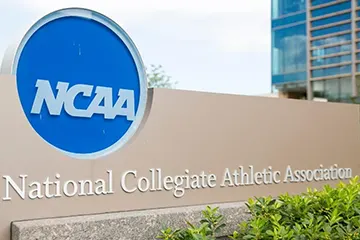 With the launch of sports betting just a couple of weeks ahead, Kentucky colleges and universities are taking steps to educate university and college students about the NCAA's strict anti-gambling policy. Despite opposition from the Kentucky Baptist Convention and other groups, Governor Andy Beshear signed House Bill 551 this March, legalizing sports betting in the Bluegrass. Punters can place in-person bets at approved locations from September 7, while online sports betting will begin on September 28. Kentucky joins the ranks of 37 states that legalized sports betting.
Tony Neely, the University of Kentucky's assistant athletics director for athletics communications and public relations, announced that the university athletics department has always been committed to providing education on gambling problems to college and university athletes, but now they will ramp up their efforts due to the legalization of sports betting. Neely asserted that University of Kentucky Athletics has to strengthen its educational program.
The university has joined forces with U.S. Integrity, a company that provides sports integrity solutions for NCAA conferences, universities, professional leagues, and individual teams. U.S. Integrity claims it collaborates with regulators from different gaming control boards and offers various fraud protection tools for sportsbooks. The company's services are primarily focused on intelligence, monitoring, investigation, and education.
Neely explained that U.S. Integrity has been the main company monitoring the Southeastern Conference since 2018. As reported by SuperCasinoSites earlier this week, the U.S. Integrity has joined forces with RealResponse, a service that allows college administrators to report unlawful behavior. Neely said that the U.S. Integrity held an educational session for the entire University of Kentucky Athletics department at the beginning of the fall semester. Coaches, staff, and student-athletes were all required to visit the educational session. Neely added that all teams have educational sessions and reminders, too.
Coaches are Also Responsible for Educating Student-Athletes
Eastern Kentucky University Athletics Director Matt Roan said that educating student-athletes about sports wagering is important and requires a careful approach and a lot of attention. He added that the accessibility of sports betting is a concern and that coaches and universities will share the responsibility of monitoring and protecting the eligibility of student-athletes.
Kentucky football coach Mark Stoops also emphasized the importance of educating players about gambling and its consequences within college athletics. According to him, universities have been educating players about the issue for a long time, and it has become even more critical now with the widespread use of technology. Stoops said that coaches have a responsibility to educate their players and protect their eligibility.
According to the NCAA policy, athletes are prohibited from betting on their games, influencing the outcome of those games, betting on other sports at their school, or knowingly providing internal information to someone engaged in sports betting.