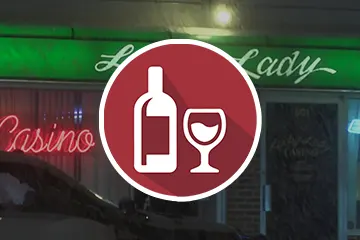 On Tuesday evening, Sioux Falls City Council decided to defer the renewal of Lucky Lady Casino's malt beverage license after neighbors complained that the gambling facility contributed to increased substance abuse and violent crime. Community members called the gambling venue in their neighborhood "a blight" and asked the council to revoke Lucky Lady Casino's alcohol license.
Neighborhood Residents Present Their Arguments to Sioux Falls City Councilors
Many people living in the neighborhood attended the Sioux Falls City Council's meeting held this Tuesday to express their concerns associated with the gambling venue. Sierra Broussard, Pettigrew Neighborhood Association president, said that the gambling establishment is the cause for the increased crime in the area and many police calls.
Theresa Farmer, a resident of the neighborhood, said that her main concern is safety. She explained that there is an elderly facility close to the gambling establishment, and people could not even sit outside without being attacked or harassed.
Mayor Paul TenHaken also attended the meeting and explained that not only the company that manages the casino, M.G. Oil, is to be blamed for the decline of the neighborhood. Mr. TenHaken noted that the company that owns the property, Legacy Development, is also responsible for what is happening there.
Troy Erickson, the president of M.G. Oil, said he could stop selling alcohol, which would not solve the problem. He noted that the city should add more patrols to the area. TenHaken responded that there are officers who circle the area near 11th and Duluth at all times. Sioux Falls Police Chief Jon Thum confirmed TenHaken's words and added that most of the calls for service come from Lucky Lady Casino or its parking lot.
Alcohol Consumption or Lucky Lady Casino is the Neighborhood's Problem?
The issue sparked discussion among councilors on whether Lucky Lady Casino or alcohol consumption was the neighborhood's main problem.
Sioux Falls City Councilor Greg Neitzert explained that it was important to hear the opinions of those living in the neighborhood so the council could make the right decision. In his view, the problem is much deeper, and revoking the gambling establishment's alcohol license will not completely solve it. He noted that if he agrees to revoke Lucky Lady Casino's license, other businesses in the area should also have their licenses suspended.
Councilor Rich Merkouris said he did not want to vote against the renewal of Lucky Lady Casino's license at that stage as it would end the discussion. Instead, he suggested deferring the subject to June 20, when the council's next meeting will take place.