Surging inflation, military conflicts, rising energy prices, and the ongoing coronavirus pandemic have turned 2022 into a nightmare of a year for many ordinary people. But what about fabulously rich casino resort moguls like James Packer and Steve Wynn? Did their fortunes dwindle or grow in 2022 compared to previous years?
SuperCasinoSites analyzed the fluctuations in the net worth of the five richest casino owners on the planet to answer this question. The data we obtained from the Forbes real-time billionaire tracker shows some gambling moguls have lost millions of dollars, while others managed to grow their fortunes since 2019. Let's examine how the net worth of the 5 richest casino resort moguls has fluctuated over the last three years before we discuss their wealth in 2022:
Casino Resort Moguls Have Suffered Decline in Net Worth since 2019
The International Monetary Fund reported the medium global gross domestic product witnessed a 3.9% decline from 2019 to 2020 as a result of the coronavirus pandemic. After a modest but brief recovery in 2021, things again took a gloomier turn due to geopolitical instability, soaring energy prices, and inflation.
So how did the richest casino moguls fare in these unfavorable conditions? As it turns out, not that well. Out of the five billionaires included here, Steve Wynn is the only casino magnate to witness an increase in wealth over the past three years, albeit a small one. Wynn's net worth stood at $3 billion before the pandemic started and gradually but steadily escalated to $3.2 billion. The fortune of former Crown boss James Packer did not fluctuate that much as it dropped by 6% only.
Lui Che Woo and Pansy Ho had it way worse than Packer. Ho suffered a decline from $4.6 billion in 2019 to $3.1 billion this year. As for Lui Che Woo, the Hong Kong magnate and philanthropist was $7.6 billion richer last year than he is today. Yet, this is nothing compared with the decline in wealth Miriam Adelson experienced. Her current net worth is approximately 31% lower than it was last year when Adelson was $12 billion richer.
The 5 Richest Casino Owners in 2022
We analyzed the latest data from Forbes to select the five wealthiest billionaires from the landbased casino and hospitality sector. Our team has included only businessmen and businesswomen who have either inherited resort empires from their deceased relatives or have built them from scratch.
Representatives of the online gambling industry like Playtech's founder Teddy Sagi and Denise Coats, the creator of the online gambling company Bet365, are richer than some of the entries on our list. However, they did not make the cut because they hail from different sectors of the industry. They deserve a list of their own and perhaps we shall cover them in more detail some other time.
Miriam Adelson & Family
Current Net Worth: $26.2 billion
Age: 77
Country of Origin: Israel
Residence: Las Vegas, Nevada
Education: Bachelor's Degree of Science at the Jerusalem Hebrew University
Source of Wealth: Casino resorts
Associated Casinos: The Venetian Macao, Sands Macao, The Parisian Macao, Marina Bay Sands, The Londoner Macao
At the time of publication, Miriam Adelson, the widow of the gaming magnate Sheldon Adelson, is the richest person in the casino resort category as indicated by the real-time net worth tracker of Forbes.
The wealth of Adelson and her family is estimated at a whopping $26.2 billion, which is unsurprising considering she is a majority shareholder of the NYSE-listed gaming empire her deceased husband created. The empire in question is the Las Vegas Sands Corporation, a behemoth in the gambling industry that operates upscale integrated casino resorts in Macau and Singapore.
Lui Che Woo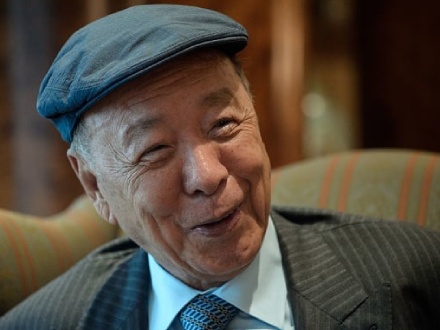 Current Net Worth: $11.8 billion
Age: 93
Country of Origin: China
Residence: SAR Hong Kong
Education: The University of Hong Kong
Source of Wealth: Casinos and hotels
Associated Casinos: Galaxy Macau, StarWorld Casino & Hotel Macau, Broadway Macau
Lui Che Woo, the chairman of the Macau-based gambling operator Galaxy Entertainment Group, ranks as the second-richest person in the casino and hospitality category with a net worth of $11.8 billion.
Galaxy Entertainment is one of the biggest hospitality companies on a global scale. It operates several luxury hotels and casinos throughout China's special administrative region of Macau, including notable properties like StarWorld Macau and Galaxy Macau.
James Packer
Current Net Worth: $3.4 billion
Age: 55
Country of Origin: Australia
Residence: Los Angeles, California
Education: Cranbrook School in Bellevue Hills, Sydney, Australia
Source of Wealth: Casino resorts
Associated Casinos: Crown Melbourne, Crown Perth, Crown London Aspinalls, Crown Sydney
Australian businessman James Packer ranks third with a fortune of $3.4 billion despite the ongoing controversy surrounding Crown Resorts. The company was investigated by the Australian authorities over breaches of responsible gaming, counter-terrorism, and anti-money laundering policies, among other offenses.
Packer recently sold his 37% majority share in the scandal-plagued gaming and hospitality company after Australian gambling regulators ordered him to unload his stake by the fall of 2024.
Steve Wynn
Current Net Worth: $3.2 billion
Age: 80
Country of Origin: The United States
Residence: Palm Beach, Florida
Education: Bachelor's Degree in Arts and Science at the University from Pennsylvania
Source of Wealth: Casinos, real estate development
Associated Casinos: Wynn Las Vegas, Encore Las Vegas, Wynn Palace, Encore Boston Harbor, Wynn Macau
Steve Wynn, the real estate developer who actively participated in the revival and expansion of the Las Vegas Strip throughout the 1990s, ranks fourth with a net worth of $3.2 billion. With a high self-made score of 8, Wynn is anything but a silver spooner and built his fortune nearly from scratch. He created some of the most glamorous casino resorts the Strip has seen to date, including premium properties like Wynn Las Vegas, Bellagio, Treasure Island, and The Mirage.
The tycoon cofounded Wynn Resorts with his now ex-wife Elaine in the early 2000s and chaired the company until 2018. He resigned from his position after several women accused him of sexual misconduct.
Pansy Ho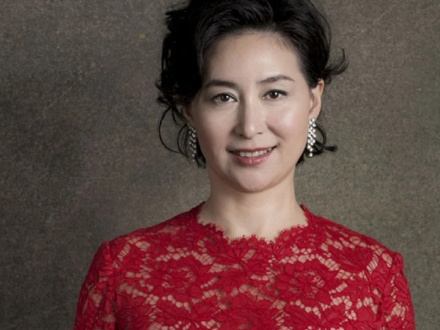 Current Net Worth: $3.1 billion
Age: 60
Country of Origin: SAR Macau
Residence: SAR Hong Kong
Education: Bachelor's Degree in Arts and Science from the Santa Clara University
Source of Wealth: Casinos and hotels
Associated Casinos: MGM Macau, Grand Lisboa Palace Resort, Grand Lisboa
Pansy Ho, the daughter of gambling tycoon Stanley Ho, is the fifth wealthiest casino resort owner in the world according to Forbes' real-time billionaire tracker. Her net worth is estimated at $3.1 billion at the time of publication. Ho inherited the property development company Shun Tak Holdings from her father after his death in May 2020. She is a major shareholder in MGM China and SJM Holdings, a leading developer of casino resorts in the former Portuguese enclave.
Ho earned $1.5 billion after she sold a part of her stake in MGM China during the company's initial public offering in 2011, while retaining a 29% majority share in the venture. At the time, her estimated fortune was around $5 billion on paper and eclipsed even that of her wealthy father.
MGM Resorts Racked Up Over $9.3 Billion Last Year, Sands Comes Second
The landbased segment of the gambling industry suffered a decline in revenue in the last couple of years due to various pandemic-related restrictions but started to rebound in 2021. This is how the gaming and hospitality companies of the industry's richest people performed in terms of revenue in 2021.
And here are the top performers of each gaming and hospitality corporation. We have included detailed information about each venue's square footage, gaming space, hotel room number, and more.
#1. MGM Resorts
MGM Resorts International beats rival gaming and hospitality companies by a wide margin as it rang up a solid $9.68 billion in revenue in 2021. Its Las Vegas Strip operations cumulatively racked up $4.73 billion, outperforming the company's resorts in China and the rest of the US. MGM Grand Las Vegas is its biggest property to date, stretching over 169,000 sq. feet of space.
#2. Las Vegas Sands – Marina Bay Sands
Las Vegas Sands ranked second in terms of earnings last year as it reported operating revenue of $4.23 billion. The company, whose biggest stakeholder is Sheldon Adelson's widow Miriam, operates six integrated resorts in Singapore and Macau. The Marina Bay Sands was its top-performing property last year, generating over $1.22 billion in revenue. It offers multiple attractions to tourists, such as the giant SkyPark, the Singapore Flyer, and the Marina Bay Sands Casino.
#3. Wynn Resorts – Wynn Palace
Steve Wynn may have stepped down from his CEO position at Wynn Resorts but the company continues to demonstrate solid financial performance, ranking third with $3.76 billion in revenue in 2021. Most of these earnings came from the company's operations in Macau. Wynn Palace and Wynn Macau collectively earned $1.5 billion in operating revenue last year. Wynn Palace is the larger of the two properties, both in terms of gaming space and number of hotel rooms.
#4. Galaxy Entertainment – Galaxy Macau
Galaxy Macau is one of the most attractive casino resort destinations in China's special administrative region. Spreading over 5.9 million square feet of space, the enormous complex houses thousands of luxury hotel rooms, a lavish casino, numerous bars, and fine dining restaurants. No wonder it outperformed other Galaxy Entertainment properties revenue-wise in 2021, generating over HK$13.27 billion (US$1.7 billion) for the company.
#5. Crown Resorts – Crown Melbourne
Crown properties underperformed severely due to the pandemic and various regulatory issues, racking up AU$1.54 billion (approx. US$966 million) in 2021. Crown Melbourne generated the most revenue out of all four resorts operated by the scandal-plagued gaming and hospitality giant. It is the biggest complex of this kind in the entire Southern Hemisphere, with over 3,600 guestrooms and suites, thousands of gaming options, and dozens of food and beverage outlets.